Inari Organic Whole Psyllium Husks
Inari Organic Whole Psyllium Husks
Eating Whole Psyllium Husks is an easy way to increase your intake of dietary fiber because of its high mucilage content. This bulking agent swells considerably when added to liquid, which can help to support healthy gastrointestinal transit time. This can play an important role in maintaining healthy gastrointestinal function.
Features:

Certified Organic by Ecocert
High in fibre
Directions:
Mix 1 tablespoon (5 g) with 270 mL of water or juice. Stir briskly and drink. Take twice daily. Maintain adequate fluid intake throughout the day.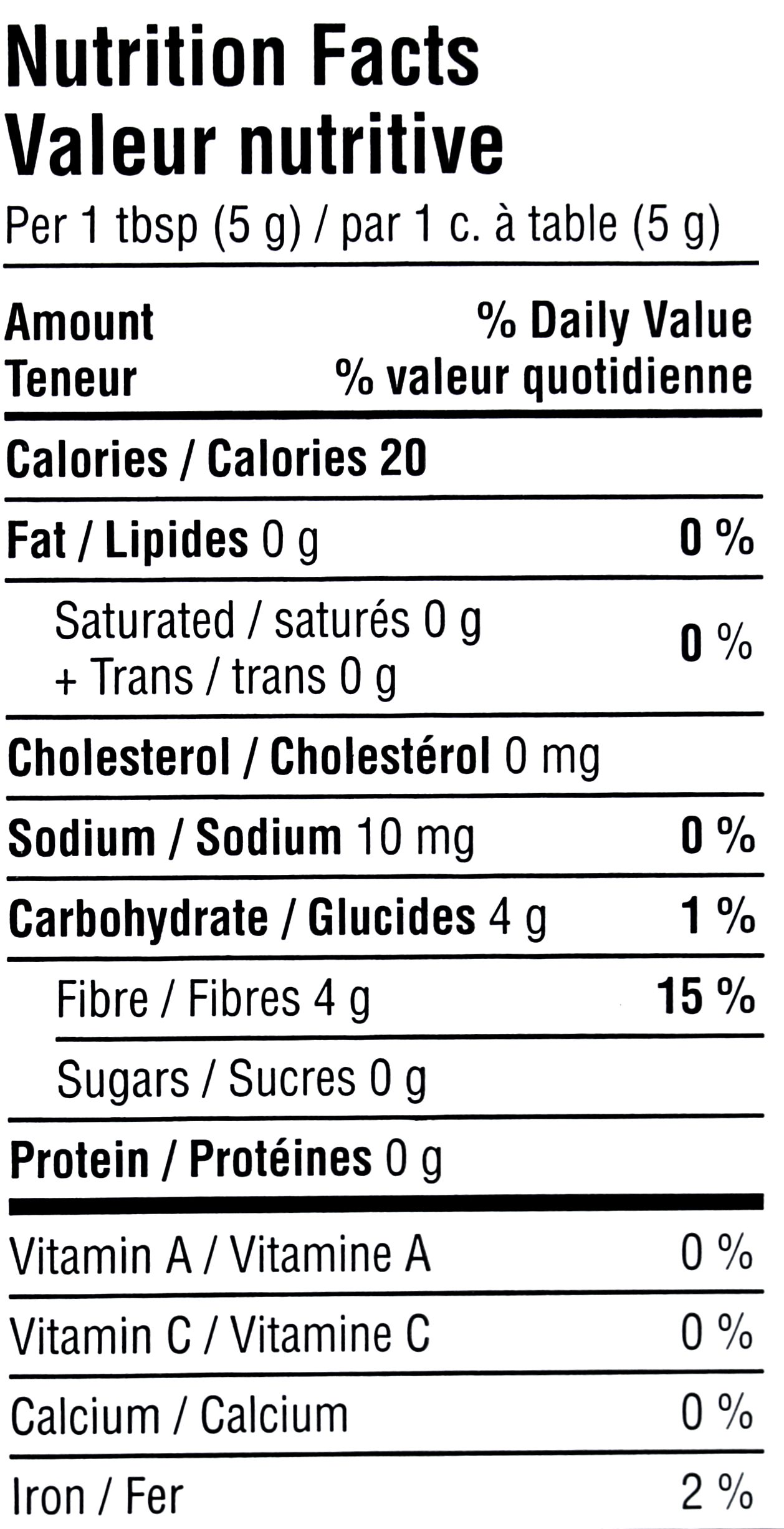 This product may contain traces of nuts, soy or sesame.




Jazmine:
more than a year ago
The online description above doesn't mention that it may contain wheat but it may. I'm gluten intolerant and ordered it because it didn't have any indications of having come in contact with gluten. But when I received it, it actually says on the package, "may contain gluten". Kudos to Well.ca for being incredibly awesome for returns though. I have no worries about returning items in the future.
Page
1