naturally support joint function
90 Veggie Caps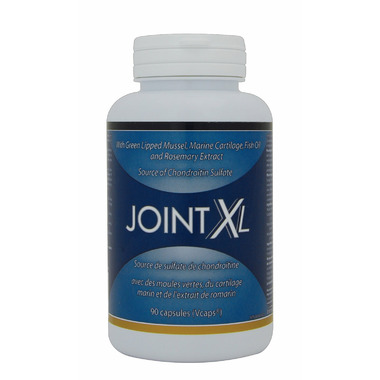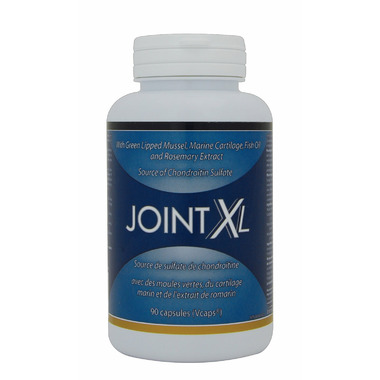 Interpath Joint XL
naturally support joint function
90 Veggie Caps
Joint XL is the only whole food joint formula that combines key marine ingredients (New Zealand green lipped mussel, fish oil and marine cartilage*) along with rosemary extract to naturally support joint function.Joint XL provides chondrotin sulfate, a full range of glycosaminoglycans (GAGs), Omega-3 fatty acids and key trace nutrients that are important components of healthy cartilage.
Joint XL is the joint formula that truly does excel.
Benefits
:
Help reduce pain and inflammation: Joint XL reduces the formation of pro-inflammatory molecules providing a significant natural anti-inflammatory effect which can reduce pain in as little as 5 days
Increase joint mobility: Joint XL contains nutritional components needed to maintain healthy joint cartilage, including synergistic elements that can enhance nutrient absorption and functionality, and hence mobility.
Promote healthy joint function: Joint XL contains key components for stopping joint deterioration and providing the building blocks for healthy cartilage and optimal joint function.
How does it work?
Joint XL reduces pain and inflammation, and protects joints from breakdown associated with arthritis and other inflammatory cartilage conditions. Interpath has scientifically proven that the ingredients in Joint XL:
1. Significantly reduce PGE2 production* (reduces pain and inflammation)
2. Increases cartilage cell viability and decreases the loss of GAGs from the cartilage matrix * (reduces cartilage breakdown)
3. Inhibits Nitric Oxide Production* (reduces the pain sensation and damaging oxidation of cell membranes within the joint)
4 Gastroprotective Function (Components of Joint XL are known to help protect the gastro-intestinal tract and other organs)
Joint XL is a unique formulation that contains:
NZ Green Lipped Mussel - Perna Canaliculus (336.5mg)
Rosemary Extract - Rosmarinus offcinalis leaf (35mg)
Fish oil - Salminodidae spp (6.5mg)
Marine cartilage - Galeorhinus Galeus (115mg)
These components are high in Omega 3-6 EFA's, vitamins and minerals and contain a full range of glycosaminoglycans (GAGs) including, Glucosamine, Chondroitin, Keratin and Dermatan Sulphates. Joint XL is available in a vegetable based capsule and flavoured with vanilla as well as antioxidants - Tartaric Acid. There are no artificial preservatives of fillers in Joint XL
Daily Dose
: Treatment = 3 caps; Maintenance = 2 caps. Dosage can be increased to 4 capsules daily in severe conditions or for the first months to facilitate results. One capsule per day may be taken as a preventative.
Note
: Do not take this product if you are allergic to seafood. Not recommended for use during pregnancy. If you have any concerns, consult your heath care professional.