Joint Relief & Cartilage Support
50 capsules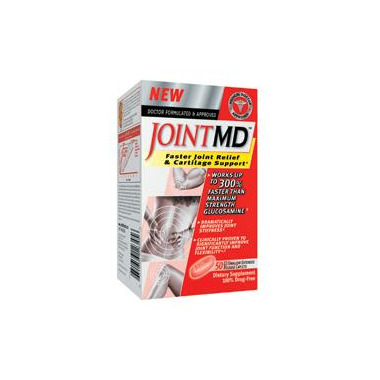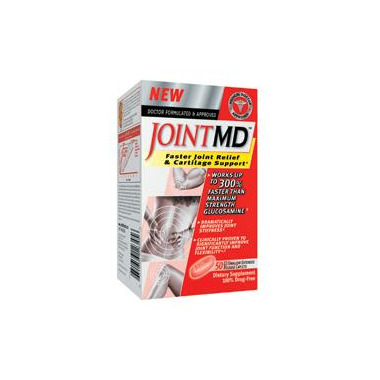 Iovate Joint MD
Joint Relief & Cartilage Support
50 capsules
New Joint MD+ works up to 300 percent faster than even maximum-strength glucosamine, and its key ingredient is clinically proven to improve joint function and restore flexibility in as little as 2 weeks! A clinical study showed the key ingredients in Joint MD significantly improved joint stiffness and the ability of subjects to perform daily activities in as little as 2 weeks. General research on glucosamine shows it typically takes up to 6 weeks to show joint improvement.

Joint MD+ is an all-in-one joint relief formula that:
Works up to 300% faster than maximum-strength glucosamine;
Is clinically proven to significantly improve joint function and flexibility; and
Dramatically reduces joint stiffness faster!

If you have joint stiffness, you know how frustrating it can be to feel like a prisoner in your own body. Simple tasks are often too difficult to cope with. Now here is a trusted clinical solution to relieve joint stiffness.