Jamieson Digestive Care Daily Probiotic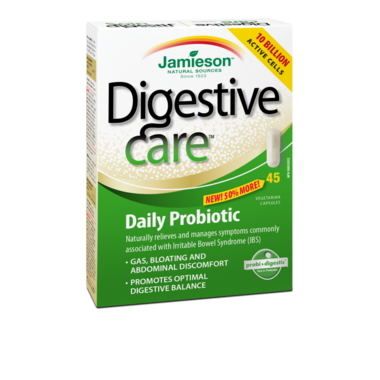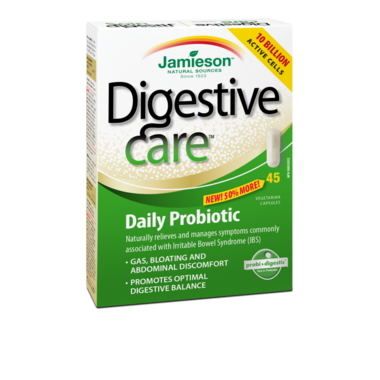 Jamieson Digestive Care Daily Probiotic
Jamieson Digestive Care Daily Probiotic is a natural probiotic supplement that helps relieve and manage gas, bloating and abdominal discomfort. It contains clinically studied Probi Digestis, a probiotic strain substantiated in more published journals than any other probiotic strain to help relieve symptoms commonly associated with Irritable Bowel Syndrome (IBS).
Features:
Naturally relieves and manages symptoms commonly associated with IBS (Gas, Bloating and abdominal discomfort)
Provides optimal digestive balance
Directions:
Take one capsule daily.
Ingredients:
Lactobacillus plantarum (LP299V) ….10 billion CFU (the Probi Digestis strain). Also contains: Water-soluble cellulose, vegetable magnesium stearate, potato starch.
Sugar Free, Gluten Free, Dairy Free

Please be advised that Well.ca follows manufacturer guidelines for storing & shipping probiotics.






Linda:
more than a year ago
Oh my, what would I do without these. If I don't take one a day, my stomach gets bloated, I feel so lethargic, and pass alot of wind. But, I try to make sure I take one a day, and it all calms down and I feel perfect. I'm almost 60, and I feel as I get older you need a little help in this area. Would recommend to anyone!
Page
1