Jamieson Multi 100% Complete Vitamin for Men 50+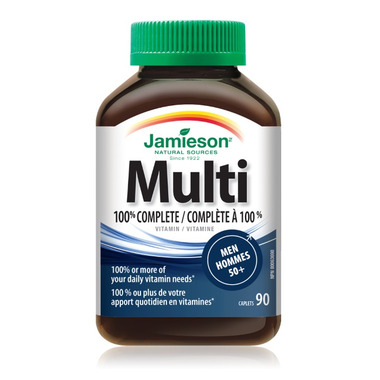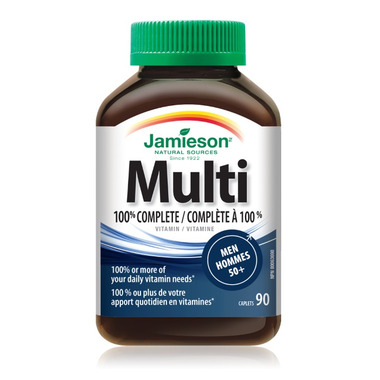 Jamieson Multi 100% Complete Vitamin for Men 50+

Jamieson Multi 100% Complete Vitamin for Men 50+ contains 100% or more of your daily required vitamins in 1 caplet! The multivitamin is formulated in accordance with Health Canada's Recommended Dietary Allowance (RDA) guidelines for daily nutrient and vitamin intake.
Directions – Adult Men 50+:
Take 1 caplet daily with a meal. Take a few hours before or after taking other medications. Store between 15°C and 25°C, away from children.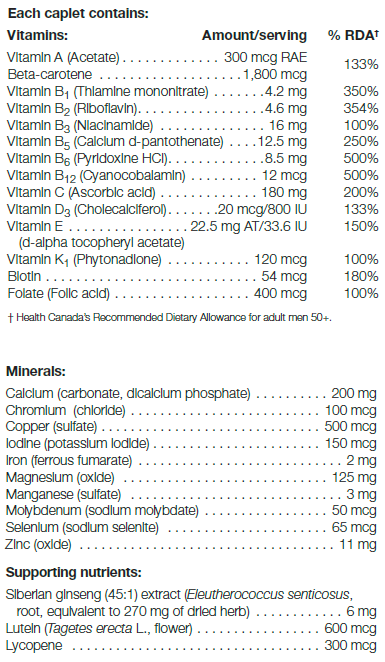 Also contains:
Cellulose, water-soluble cellulose, modified cellulose gum, vegetable stearic acid, vegetable magnesium stearate, silica, hydroxypropyl cellulose, natural colours (Spirulina platensis extract), titanium dioxide.

WARNING:
Consult a health care practitioner prior to use if you are taking blood thinners.
NO salt (NaCl), sugar, starch, gluten, lactose, artificial flavours or preservatives.