Je Joue Ami Kegel Strengthening Set
Je Joue Ami Kegel Strengthening Set
Pleasurable, simple, beneficial – tone and strengthen your PC muscle with Ami by Je Joue for stronger orgasms and much more.
A progressive three-step set of soft, smooth pelvic weights, Ami allows you to train your PC muscle at your own pace and suits women of all ages and fitness levels.
How to Enjoy: Ami harnesses the power of three – a trinity of Kegel exercisers mean you can work your way through progressive weights to greater PC control, at your own pace.

Ami 1: A large, soft and lightweight single ball, Ami 1 is the recommended starting point for new or returning Kegel exercisers.
Ami 2: A medium-sized double ball that's still soft yet slightly heavier, Ami 2 is the next step if you want more of a challenge.
Ami 3: A small, hard and heavy double ball – this is the most advanced Ami for experienced users.
Easy to use and completely comfortable, you can try wearing Ami around the house at first, then venturing out wearing them for longer periods of time - no one will ever know!
Lube is your friend when it comes to kegel balls – make sure to apply water-based lubrication to help you easily insert Ami, then forget all about it!
Specifications:

Length - 4.37" (Ami 1), 6.14" (Ami 2), 5.66" (Ami 3)
Insertable Length - 1.41" (Ami 1), 3.14" (Ami 2), 2.75" (Ami 3)
Girth - 1.41" (Ami 1), 1.25" (Ami 2), 1.10" (Ami 3)
Material - Silicone, ABS plastic
Addition Product Image: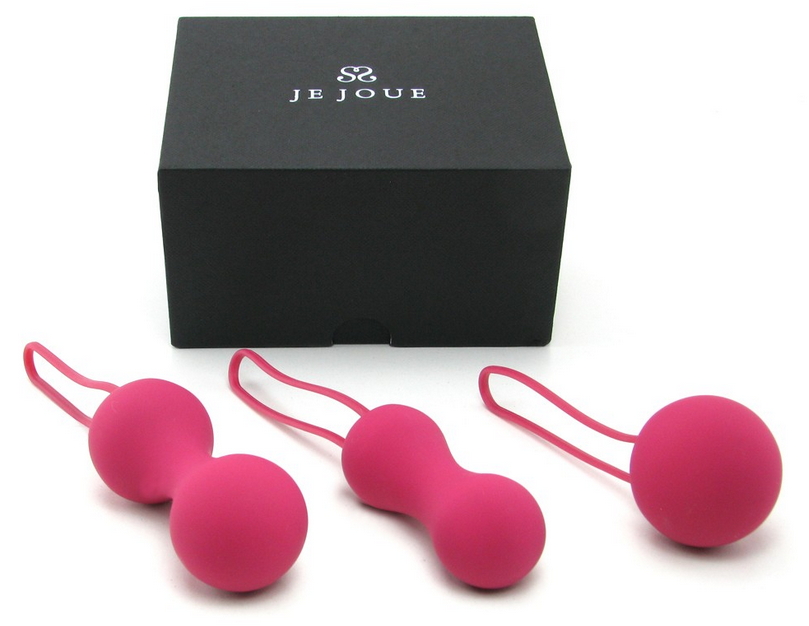 That girl:
more than a year ago
I bought this product to strengthen the muscles that got mangled during child birth. Doing kegels alone for the last three years wasn't helping stress incontinence issues. I wanted to make sure that I'm exercising the right muscles. I only used it about three times for twenty minutes each time during the last three weeks and the improvement is noticeable, which surprised me. I recommend this product for women with this issue and the husband has noticed some positive effects for him as well.
Page
1