Je Joue FiFi Rabbit Vibrator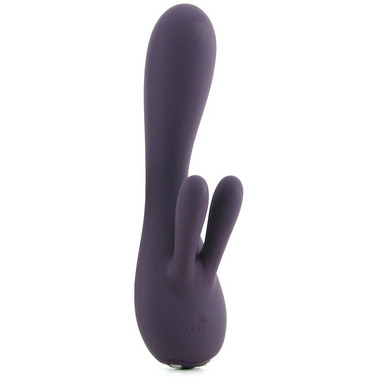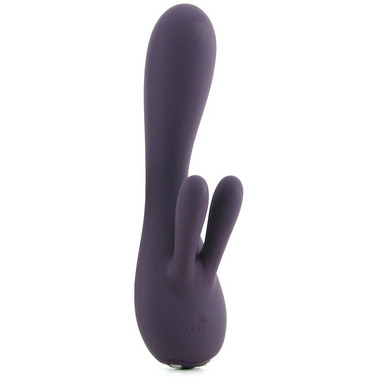 Je Joue FiFi Rabbit Vibrator
The iconic classic, redefined – FiFi is the ultimate rabbit.
Velvety soft and perfectly contoured, this luxury toy offers simultaneous clitoral and internal stimulation with a difference.
FiFi has three unique vibrating pleasure points – in the shaft and in both firm, yet flexible, clitoris-hugging ears. Different vibrations play out across the three motors, and you can alternate through five levels and patterns, making FiFi perfect for personalized pleasure.
How to Use:
FiFi is perfect for both clitoral stimulation and deeper exploration, taking you from gentle arousal to a mind-blowing climax. Try gently teasing your clitoris with FiFi's vibrating tip before taking it for a full ride.
FiFi's flexible ears hug your clitoris, whatever your shape, and they're also beautifully versatile. You can gently move them to explore direct or indirect clitoral stimulation, or rotate the toy from side to side to enjoy vibration from the ears across the entire labial area.
With five vibration levels and five vibration patterns, FiFi offers dazzlingly different settings for your every whim – try experimenting to discover your perfect vibe.
Don't forget the lube! We advise using water-based lubrication with all our toys, for a perfectly smooth experience.
Features:

All Je Joue toys are covered in smooth, soft, 100% FDA-approved body safe silicone - Because pleasure should be safe
All Jo Joue toys are 100% waterproof - Because bath times are fun times
All Jo Joue toys are fully rechargeable via their unique magnetic clip - Because Je Joue thinks we should respect the environment as well as our bodies
All Jo Joue toys can be adjusted from a nice low rumble to a strong intense finish - Because everyone is unique
All Jo Joue toys features 5 vibration patterns - Because variety is the spice of your (sex) life
All Jo Joue toys have quiet vibrations - Because discretion is sometimes called for
All Jo Joue toys offer 2 hours charge = 2 hours pleasure - Because Je Joue rewards patience

Dimensions:
Length - 7"

Insertable Length - 4 1/2"

Girth - 4.4"

Width - 1.4"
Additional Product Images: