Jillian Michaels Triple Process Total Body Detox & Cleanse
Plus Probiotic Replenishment
35 Capsules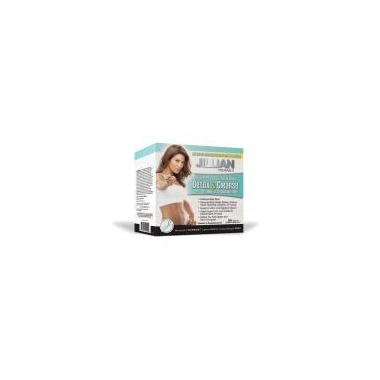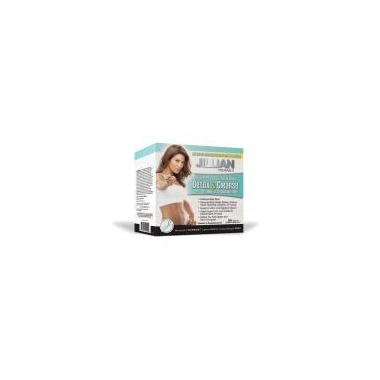 Jillian Michaels Triple Process Total Body Detox & Cleanse
Plus Probiotic Replenishment
35 Capsules
Some people like to jump start their diet program with a detox and cleanse. My Triple Process Total Body Detox & Cleanse Plus Probiotic Replenishment is a great way to do just that. It will help reduce belly bloat, reduce body waste buildup, support your colon and digestive system, help support the liver's natural detoxification process, and help you feel lighter and more energized. No harsh chemical laxatives, no fasting. Plus it includes a 7-day Probiotic Replenishment!

Formulated to help:
Reduce Belly Bloat
Reduce Body Waste Buildup Without Harsh Chemical Laxatives or Fasting
Support Colon and Digestive System
Support the Liver's Natural Detoxification Process
Make You Feel Lighter and More Energized

Directions: Take 2 MetaCaps of the Detox & Cleanse component with a full glass of water twice per day, in the morning and early evening, for 7 days. Do not exceed 4 MetaCaps per day. Following the 7-day detox/cleanse period, take 1 Probiotic MetaCap per day with a full glass of water for 7 days. This treatment may be repeated every 3 to 4 months as desired.

Ingredients:
Magnesium (as Magnesium Oxide) 174 mg
Proprietary Blend Containing: Irish Moss Powder, Ginger (root) Powder, Dandelion (root) Powder, Buckthorn (bark) Powder, Butternut (bark) Powder, Garlic (bulb) Powder, Uva-Ursi (leaf) Powder, Yarrow (flower) Powder, Chinese Rhubarb (root) Powder
Probiotic Proprietary Blend Containing: Bacillus coagulans (0.5 billion CFUs), Irish Moss Powder, Fenugreek (seed) Powder, Fennel (seed) Powder, Galactomannan (from Fenugreek Fiber) Antioxidant Fruit Blend [consisting of Wild Blueberry (fruit) Extract, Grape (fruit and seed) Extract, Raspberry (fruit and seed) Extract, Cranberry (fruit) Powder, Plum (fruit) Powder, Tart Cherry (fruit) Powder, Wild Bilberry (fruit) Extract, Strawberry (fruit) Powder]

Other Ingredients: Rice Flour, Gelatin, Magnesium Stearate, Silicon Dioxide, Titanium Dioxide, Spirulina, Mica, Carmine.
Please be advised that Well.ca follows manufacturer guidelines for storing & shipping probiotics.