J.R. Watkins All-Purpose Cleaner
Coconut Milk & Honey
710 mL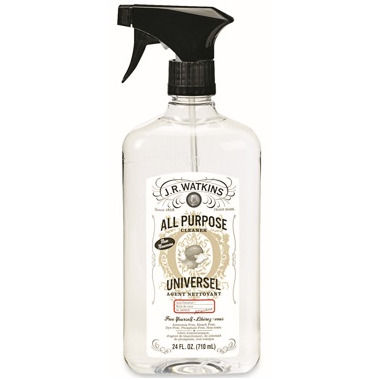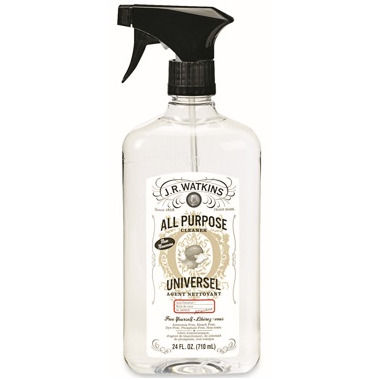 J.R. Watkins All-Purpose Cleaner
Coconut Milk & Honey
710 mL
Rid your home of dirt and grime without using harsh toxins. J.R. Watkins Naturals All-Purpose Cleaners quickly remove grease and grime from most surfaces. You'll find hundreds of uses for this streak-free, earth-friendly cleaner. It's great for appliances, sinks, countertops, stainless steel, fixtures, floors, walls, sealed granite, tile and more!

Wouldn't it be nice if life moved at a slower pace? Enjoy the delicate, nutty fragrance of coconut milk with a touch of honey and find a quiet spot to slow down and relax.

Ingredients: Water (aqua), ethanol (corn derived), decyl glucoside (plant-derived surfactant), cocamidopropyl betaine (plant-derived surfactant), glutamic acid N, N-diacetic acid tetrasodium salt (naturally-derived biodegradable chelate), preservative, fragrance (contains natural oils), citric acid (food-grade).