J.R. Watkins All-Purpose Cleaner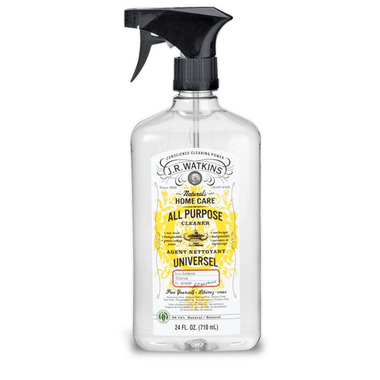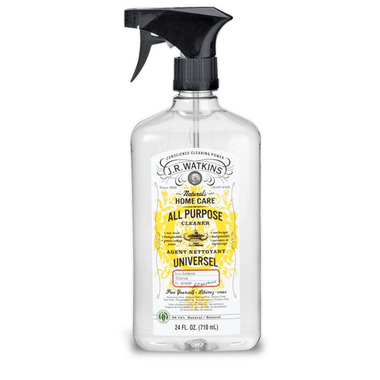 J.R. Watkins All-Purpose Cleaner
Rid your home of dirt and grime without using harsh toxins. J.R. Watkins Naturals All-Purpose Cleaners quickly remove grease and grime from most surfaces. You'll find hundreds of uses for this streak-free, earth-friendly cleaner. It's great for appliances, sinks, countertops, stainless steel, fixtures, floors, walls, sealed granite, tile and more!

Lemon cookies, bars or cake fresh from Grandma's oven… yes, this scent is just as tempting and refreshing as that.

Ingredients: Water (aqua), ethanol (corn derived), decyl glucoside (plant-derived surfactant), cocamidopropyl betaine (plant-derived surfactant), glutamic acid N, N-diacetic acid tetrasodium salt (naturally-derived biodegradable chelate), preservative, fragrance (contains natural oils), citric acid (food-grade).