J.R. Watkins All-Purpose Cleaner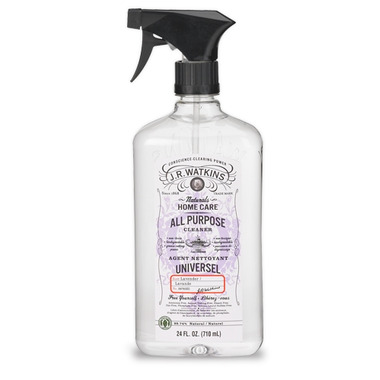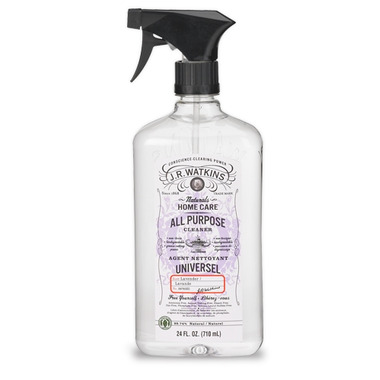 J.R. Watkins All-Purpose Cleaner
Rid your home of dirt and grime without using harsh toxins. J.R. Watkins Naturals All-Purpose Cleaners quickly remove grease and grime from most surfaces. You'll find hundreds of uses for this streak-free, earth-friendly cleaner. It's great for appliances, sinks, countertops, stainless steel, fixtures, floors, walls, sealed granite, tile and more!
When you choose to go green and natural, you are not choosing to compromise quality and performance. Check out this list of our favourite green and natural cleaners found on our blog, The Well!
Whether this wonderful, nostalgic fragrance makes you think of your grandmother's linens or dainty purple flowers against a bright blue sky, lavender soothes and refreshes—just perfect when you want to reset and unwind. How can something detoxifying be so intoxicating?
Ingredients:
Water (aqua), ethanol (corn derived), decyl glucoside (plant-derived surfactant), cocamidopropyl betaine (plant-derived surfactant), glutamic acid N, N-diacetic acid tetrasodium salt (naturally-derived biodegradable chelate), preservative, fragrance (contains natural oils), citric acid (food-grade).