JuJuBe Be Prepared The First Lady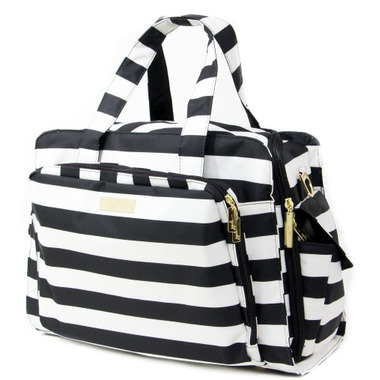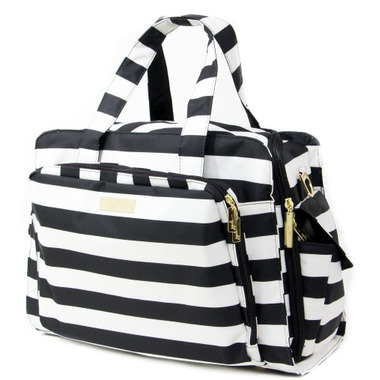 JuJuBe Be Prepared The First Lady
Are you an over packer? Do you have more than one in diapers? Twins? How 'bout the perfect bag for overnight trips or the airplane? Kitchen sink not included - but would probably fit, if needed.
Features:
Full zip-down mommy pocket for super access.
Unique main zipper closure system makes for easy access.
Memory foam changing pad included, nice 'n comfy, super cushy.
Picture pocket to keep photos handy when bragging to friends.
2 exterior insulated bottle pockets with Thinsulate by 3M. Keep it warm? Keep it cold? Sure!
Structured bottom with luggage feet.
Colour-coded tabs let you know which pocket is for which child.
Tote handles can be tucked away and hidden when not in use.
Teflon® fabric protector, helps repel stains.
Agion® treatment protects the liner by inhibiting the growth of odor-causing bacteria, mold and mildew.
Crumb Drains, bye-bye mess!
Gold Metal Hardware
Light-Coloured Linings, you can actually see what's inside, it's not just a big black hole in there.
Quiet Magnets, no hook and loop fastener noise

Machine Washable, air dry.
Includes an adjustable removable shoulder strap.
Product Dimensions: 18.5"W x 14"H x 6.5"D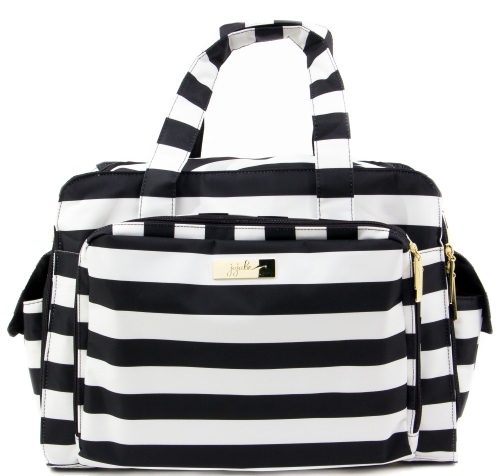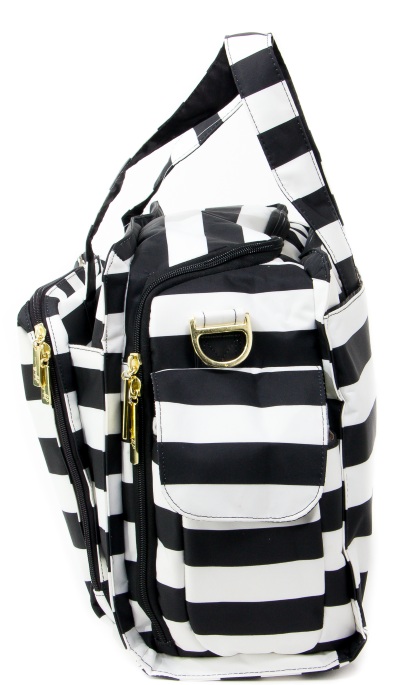 Nicole:
more than a year ago
Great bag, with all the works and more! It is perfect for day trips, weekends away and makes an awesome carry-on bag for flights. It is too big for every day use but great for longer journeys. Can fit everything you want in it, it's well organized. I like the section for my own personal items and the change matt is really nice and thick and comfy for baby!
Page
1