Juniper Ridge Cabin Spray Sierra Granite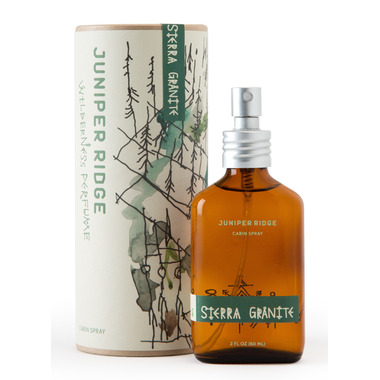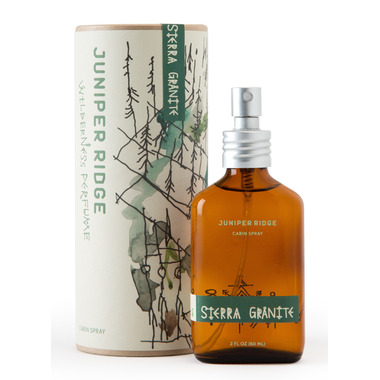 Juniper Ridge Cabin Spray Sierra Granite
Juniper Ridge Cabin Spray Sierra Granite is crafted in small batches, distilled from plants, bark, moss, mushrooms, and other things found hiking in the backcountry of California's Sierra Nevada mountain.
Spray once or twice to bring the backcountry indoors for several hours. This
Cabin Spray will never overstay its welcome b
ecause it's made entirely from real plants and trees.
Scent Profile: Pine pitch, Cedar boughs, glacier-fed rivers, sun-washed boulders, a cozy cabin in the Sierra Nevada with the smell of winter right around the corner.
Pine pitch, Cedar boughs, glacier-fed rivers, sun-washed boulders, a cozy cabin in the Sierra Nevada with the smell of winter right around the corner - See more at: //juniperridge.com/collections/cabin-spray/products/yuba-river-cabin-spray-2oz#sthash.kR8yBfei.dpuf
Pine pitch, Cedar boughs, glacier-fed rivers, sun-washed boulders, a cozy cabin in the Sierra Nevada with the smell of winter right around the corner - See more at: //juniperridge.com/collections/cabin-spray/products/yuba-river-cabin-spray-2oz#sthash.kR8yBfei.dpuf
Ingredients:
Organic sugar cane alcohol




100% natural fragrance: tree pitch, plant sap/juice, steam-distilled essential oils