Kellogg's Rice Crispies Brown Rice Cereal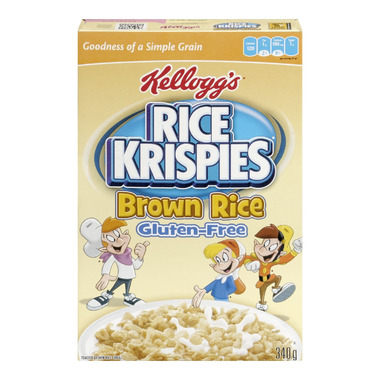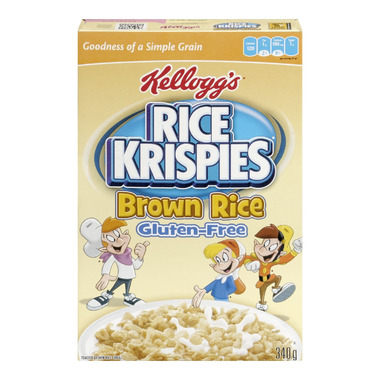 Kellogg's Rice Crispies Brown Rice Cereal
Each and every Rice Krispies Brown Rice cereal piece is made with a single grain of brown rice so everyone in the family can enjoy the cereal that talks.
To be sure Rice Krispies Brown Rice cereal can be loved by all, they don't use the malted barley found in the Original cereal. Rice Krispies has never sounded better to those with Celiac disease or gluten sensitivities!
Ingredients:
Whole grain brown rice, sugar, salt, bht. Vitamins and minerals: iron, thiamine hydrochloride, cholecalciferol (vitamin d3), niacinamide, pyridoxine hydrochloride, folic acid, d-calcium pantothenate.