Kicking Horse Coffee 454 Horse Power Whole Beans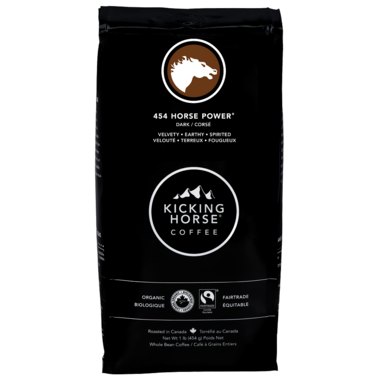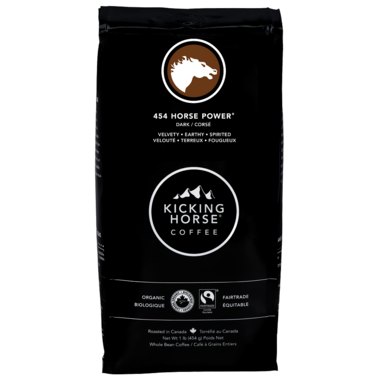 Kicking Horse Coffee 454 Horse Power Whole Beans
454 Horse Power. Velety, Earthy, Spirited.
This smooth riding dark horse conjures up power from the depths of the shadows. This is the winner, the champion of taste. The one that goes the extra mile. Hop on, hold on, and head for the hills.

Aroma: Cacao nibs, peat, and hints of nutmeg.

Tasting Notes: Heavy body, sweet tobacco, earthy with a black licorice finish.
Note: It is important to store your coffee properly to keep it fresh. Keep at room temperature, sealed in an air-tight container. Avoid plastic containers as your coffee's flavor may be compromised. Once opened, expect to use your coffee beans within a 1 week to 2 week period.