Kicking Horse Coffee Cliff Hanger Espresso Medium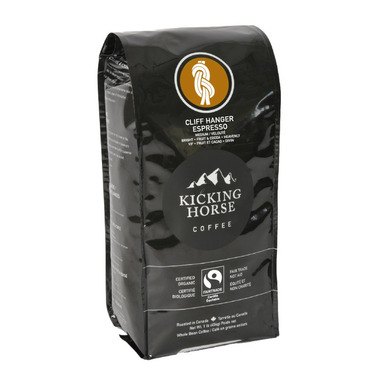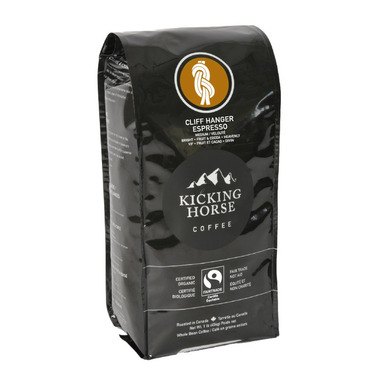 Kicking Horse Coffee Cliff Hanger Espresso Medium
Double back, feed the tail through, tie it off. The figure eight is one of the most useful knots in climbing, forming a lifeline between a climber and his or her harness. Let this tasty concoction, tied to all three of the world's major coffee-growing regions-Africa, Indonesia and the Americas - be your connection to the world of great taste. A medium roast with full-on flavour.

Tasting Notes: Exceptionally smooth, with sweet, cocoa undertones.

Note: It is important to store your coffee properly to keep it fresh. Keep at room temperature, sealed in an air-tight container. Avoid plastic containers as your coffee's flavor may be compromised. Once opened, expect to use your coffee beans within a 1 week to 2 week period.

Certified fair trade, organic and kosher!