Kicking Horse Coffee Decaf Swiss Water Process Dark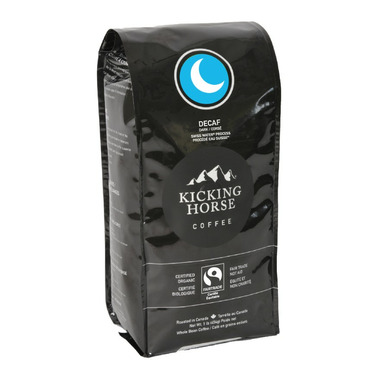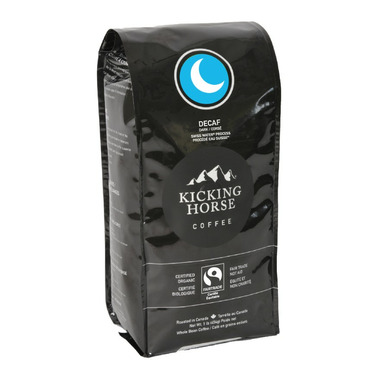 Kicking Horse Coffee Decaf Swiss Water Process Dark
This Kicking Horse decaf coffee packs a rich robust flavour, while 99.9% caffeine-free. Because this decaffeination is the chemical free Swiss Water® process, this Central American original has a tip-top taste and a mellow finish. Fair Trade Coffee.

Tasting Notes: Rich & full-bodied enough to fool any coffee sleuth

Note: It is important to store your coffee properly to keep it fresh. Keep at room temperature, sealed in an air-tight container. Avoid plastic containers as your coffee's flavor may be compromised. Once opened, expect to use your coffee beans within a 1 week to 2 week period.

Certified fair trade, organic and kosher!