Kicking Horse Coffee Half Ass Whole Beans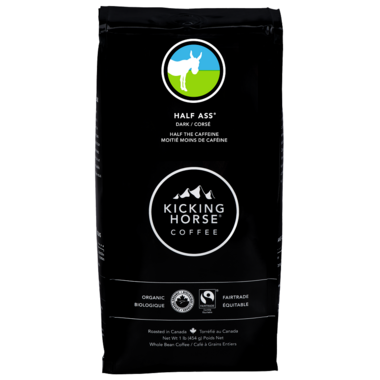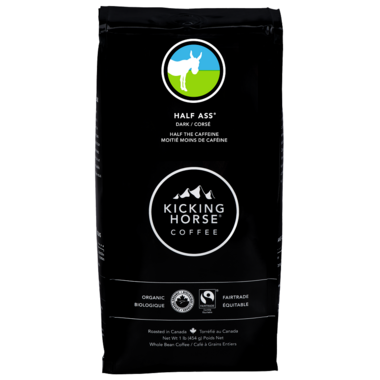 Kicking Horse Coffee Half Ass Whole Beans
Half Ass. Half the Caffeine.

On your mark... get set.... take it easy! Kick back and enjoy the moment. This blend is the full taste of Kick Ass coffee, with just half the caffeine, and more than a little hint of that sweet, rich, smoky magic. Kicking Horse uses Swiss Water processed Decaffeinated Coffee.

Aroma: Earthy, cacao, multi-dimensional.

Tasting Notes: Sweet chocolate malt, notes of toasted pecans finishing with a heavy body.
Note: It is important to store your coffee properly to keep it fresh. Keep at room temperature, sealed in an air-tight container. Avoid plastic containers as your coffee's flavor may be compromised. Once opened, expect to use your coffee beans within a 1 week to 2 week period.