Kicking Horse Coffee Kick Ass Dark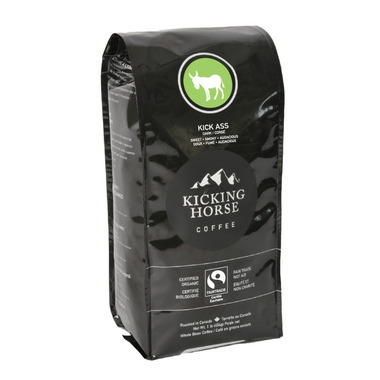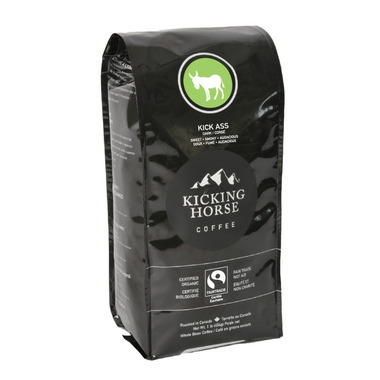 Kicking Horse Coffee Kick Ass Dark
The name says it all: carpe diem, play to win, no regrets. Don't let this cute little donkey fool you-he plays for keeps. This take-no-prisoners roast is popular with athletes who'd rather enjoy a good cup of coffee than choke down an energy bar before a workout. A great mix of Indonesian and Central American beans that is guaranteed to kick some sense into you. Fair Trade Certified.

Tasting Notes: Intense, full-bodied, dark-roasted attitude

Note: It is important to store your coffee properly to keep it fresh. Keep at room temperature, sealed in an air-tight container. Avoid plastic containers as your coffee's flavour may be compromised. Once opened, expect to use your coffee beans within a 1 week to 2 week period.

Certified fair trade, organic and kosher!