Kicking Horse Coffee Three Sisters Ground Coffee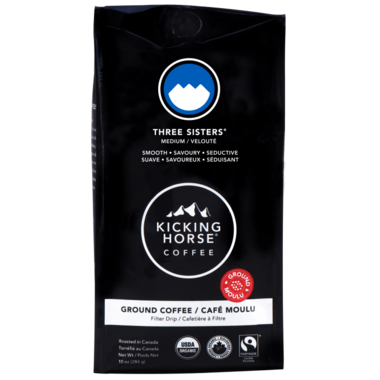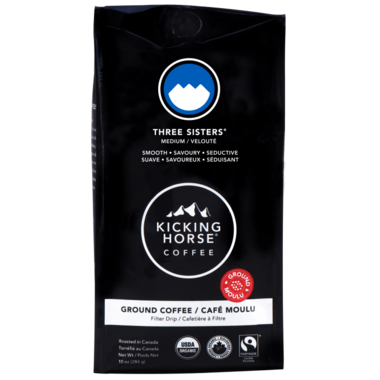 Kicking Horse Coffee Three Sisters Ground Coffee
Three Sisters. Smooth, Savoury, Seductive.
The Three Sisters are a trio of towering Canadian Rocky Mountains. We pay homage to these powerful peaks with a triple punch of light, medium and dark roasts. Great taste hits new heights! Beans are sourced from Indonesia, Central & South America and are certified fair trade, organic and kosher!

Aroma: Sweet dried fruit, toasted coconut, and chocolate malt.

Tasting Notes: Well-rounded and complex with notes of sweet tobacco, stone fruit and cocoa.

Note: It is important to store your coffee properly to keep it fresh. Keep at room temperature, sealed in an air-tight container. Avoid plastic containers as your coffee's flavor may be compromised. Once opened, expect to use your coffee beans within a 1 week to 2 week period.