KidCo Auto Close ConfigureGate White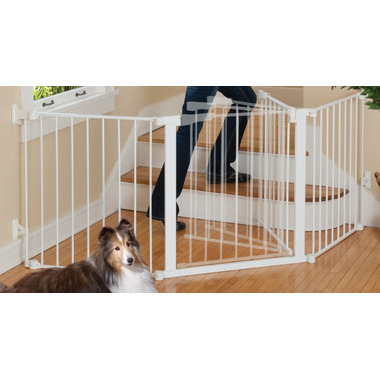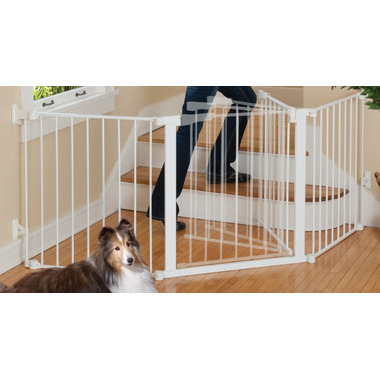 KidCo Auto Close ConfigureGate White
This KidCo Auto Close Configure Gate provides maximum safety for use in any extra wide or odd shaped area when mounting points do not line up directly across from each other.The unique handle design applies Magnet-Lock Technology, a dual magnet design that automatically draws the door closed and guarantees it locks each and every time! The Hold Open Feature secures the door in an open position and suspends the auto-close function; allowing free traffic flow until it is pushed closed.
Features:
Two way door
All joints easily rotate and lock for secure attachment
Quick release, adjustable wall mount hardware
30" door section can be placed anywhere within the layout
23" extra wide door opening
Heavy duty steel construction
Non-toxic finish
Basic gate width: 84″
Gate Height: 29.5" (when gate is mounted)
Installed Height: 31″ (height needed to install hardware)
Can be connected to use as a freestanding play area, with the addition of optional extensions
Extensions, as shown below are sold separately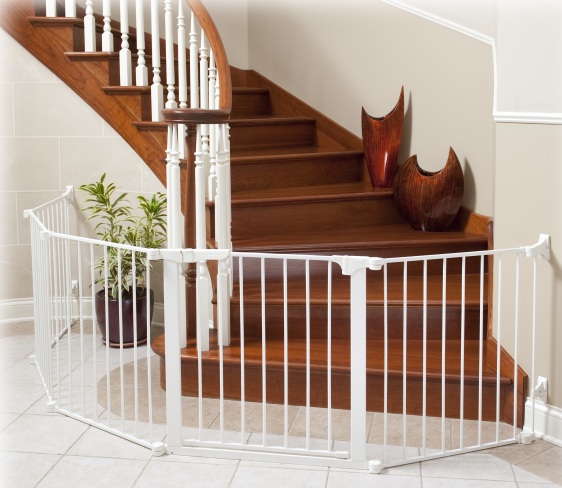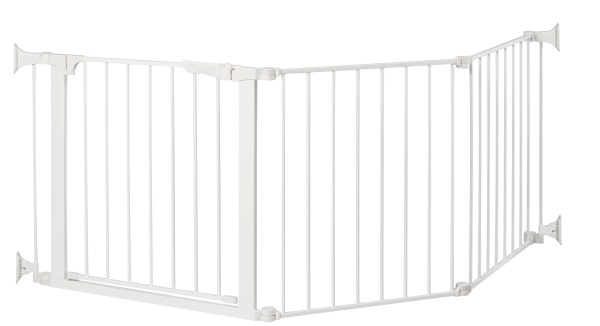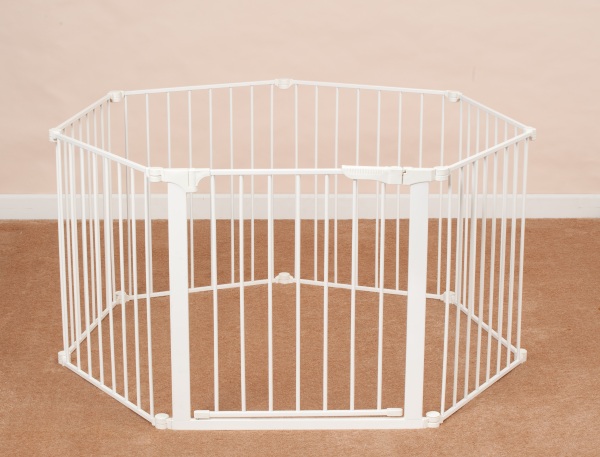 Elisha:
more than a year ago
This gate was easy to assemble to the wall, and you can adjust the bottom mount so you can avoid damage to baseboards. I am really impressed how sturdy it is. We used this across a set of stairs going up and down, with an added 24" extension. Our 3-year old is fine on the stairs and has no problem opening and closing the gate (the magnetic auto close helps as well). I would highly recommend this gate.
Page
1