KidCo Convertible Crib Rail Telescopic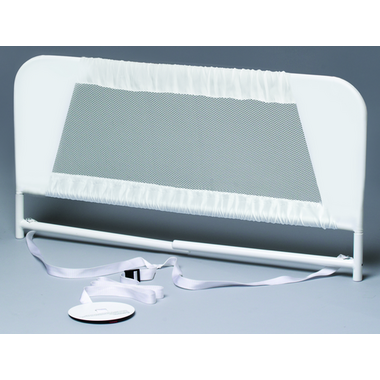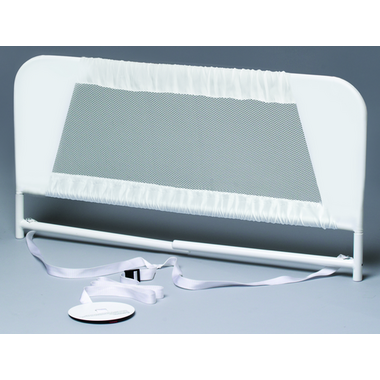 KidCo Convertible Crib Rail Telescopic
Help transition your child from crib to big kid bed and keep them safe in the process.

Features:
Specifically designed for use with most convertible cribs
13"-14" total height
Easy installation; no tools required: telescopic design allows for quick set up
Steel and mesh materials
Age Range: 2 years and up
For use when your child still sleeps in a crib, but in the toddler bed style
Helps with transition from crib to "big kid" bed
Jody:
more than a year ago
Love these rails. I bought two for my twins and I was very pleased at how sturdy they were. Worked perfectly for the two years we had them in toddler beds. Our cribs are the Bumblebee series from Mother Hubbard's Cupboard, and I found that the bed rails worked great because of the open wooden bars at the back of the bed, we were able to secure the restraint through them. I'm not as confident they would have been as sturdy if we had a solid wood back crib... however the instructions do show you how to instal it if you do have a solid wood back.
Page
1