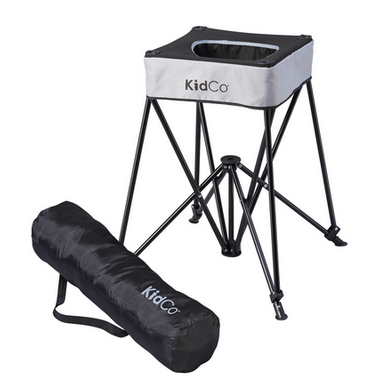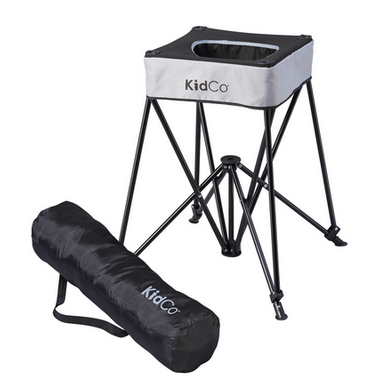 Bring baby to the table to share meal time and family fun times. This light weight portable high chair provides instant seating indoors and outdoors, at home or away. At just over 5 pounds, the DinePod sets up instantly. The one button release safety belt keeps baby secure while enjoying meals or activities. The simple fold and go design makes this a favorite with parents. Storage/Carry Case included.

We're sorry! This item does not qualify for free samples.
vicki:
about a week ago
We purchased two for our 12 month old twins. They are light weight and easy to set up/take down. I wish they had a tray or at least an area to set the food/snacks down on, it's essentially just a seat to pull up to a table. Also both my babies try to stand up on the middle support piece totally looking as if they are going to fall out and that is with the safety belt being used. We stay seated with them so it dosnt happen but if I was to use them alone and have to even step aside quickly I would be concerned.
Page
1