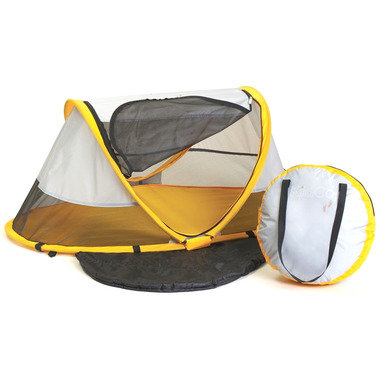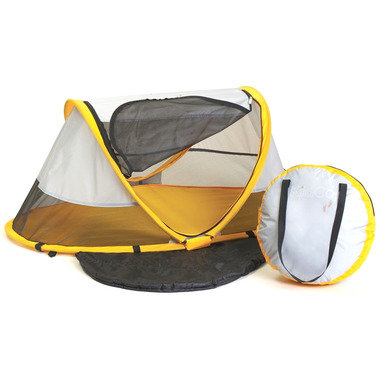 The newly designed PeaPod by KidCo is here! This convenient travel bed offers peace of mind to parents trekking with kids. A lightweight mesh surround provides increased air flow while a large front zipper panel makes access to your child effortless. The Micro-Lite sleeping pad comes firmly secured to the outer bottom of the PeaPod with snaps, but is easily removable for cleaning or packing. The PeaPod also has great features for outdoor use including UV protection and anchor straps. Believe it or not, this handy bed fits inside carry-on size luggage, making it great for trips without having to check bags! When not in use, the PeaPod quickly folds for storage inside its own bag making it perfect for short visits or long trips.
Features:
Dimension when open: 46"L x 28"W x 18"H
Storage bag dimensions: 16.5"L x 3"W x 16.5"H
Perfect for traveling with, and use indoors and outdoors
Includes UV protection
Designed for use with children 1-3 years old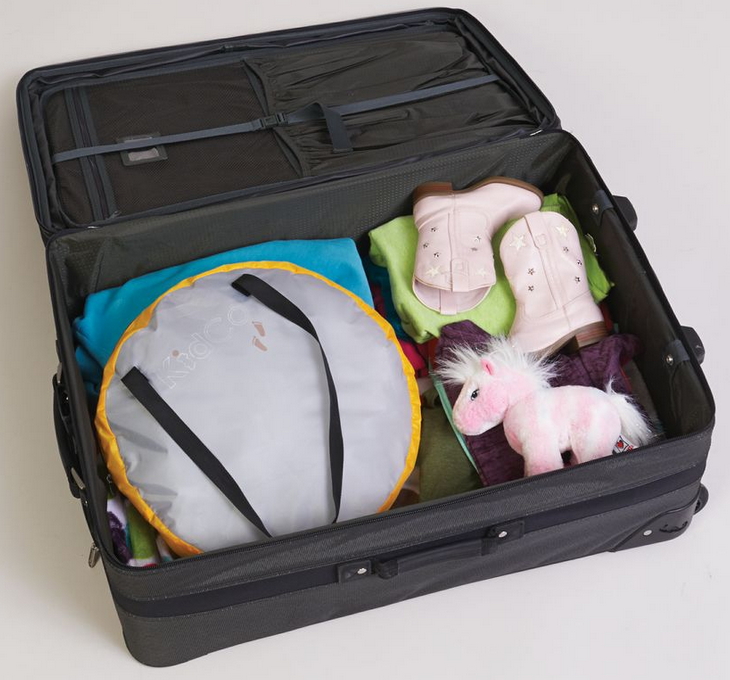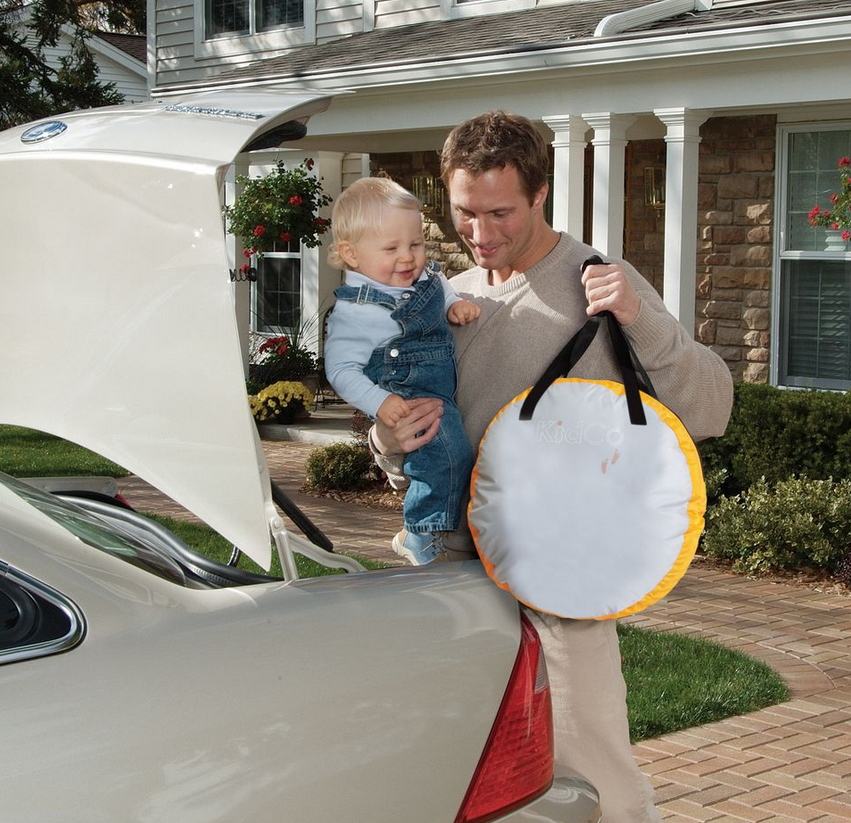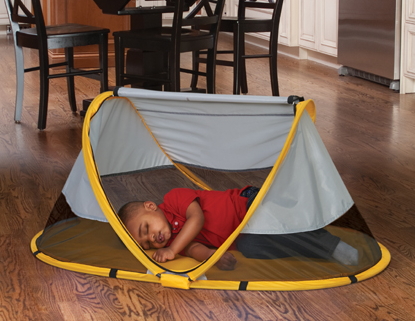 We're sorry! This item does not qualify for free samples.

Travis:
a few months ago
We bought this to travel with, easy to take in your luggage and much more portable then a playpen. Our son sleeps in it no problem and we started using at 6 months. Takes a little practice to fold up, but that's easy once you get the hang of it. It could use some kind of fastener to roll the mesh up and keep it open. Otherwise, no complaints.
Nicole:
more than a year ago
This tent is very light and portable. The reason why we purchased it was because of the ultra fine mesh walls - they're PERFECT for keeping mosquitoes out and away from baby during naps and nighttime, even in northern Ontario where the bugs are a plenty. My baby sleeps very easily in this tent as it's comfortable and cushioned with the padding on the bottom. The only thing I wonder about is the age range (1-3 years). I can't see this lasting her to 3 years old, and she is not a large baby. We've been using this for her at 6 months old no problem.
Page
1