KIND Bars Raspberry Cashew & Chia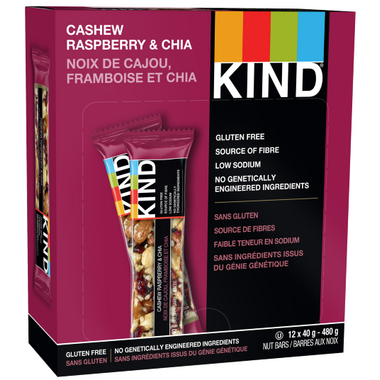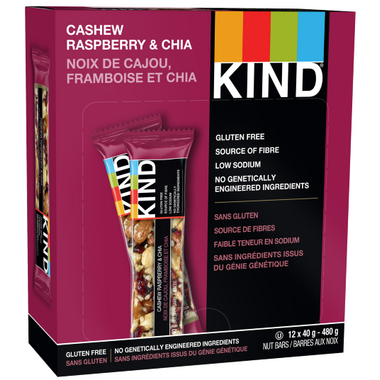 KIND Bars Raspberry Cashew & Chia
Raspberry Cashew & Chia is a delicious blend of sweet and tangy raspberries with crunchy cashews and chia seeds for a snack that delights with every bite.
Features:
All natural
Gluten Free
Wheat Free
Made from Whole Nuts and Fruits
Low Glycemic Index
Very High Source of Fibre
Ingredients:
Cashews, almonds, glucose syrup, peanuts, honey, cranberries, sugar, rice flour, raspberries, chic
Vitamins and Minerals:
Vit. A (0%), Vit. C (0%), Calcium (4%), Iron (6%), Vit. E (10%), Phosphorus (10%), Magnesium (15%), Copper (20%), Manganese (15%)
Allergen Information:
May contain nut shell fragments.