KIND Breakfast Bars Almond Butter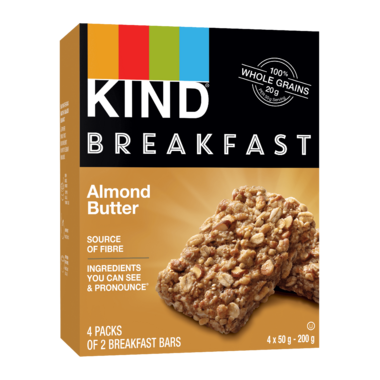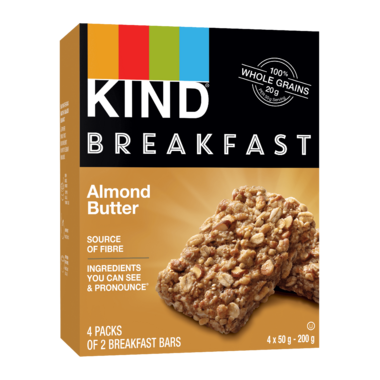 KIND Breakfast Bars Almond Butter
All natural, high protein, high fibre, gluten free, portable, 2 individual biscuits in each pack on trend with what Canadians are looking for with breakfast.
If we could, we'd smear almond butter on everything - but now we can skip the jar and reach for these delicious bars instead. Made with real almond butter and 8g of complete protein, it's the perfect part of an on-the-go breakfast!
Ingredients:
Gluten Free oats, cane sugar, Canola Oil, Soy protein isolate, Gluten free oat flour, almond butter (almonds), Honey, raisin paste, gum acacia, wter, almonds, millet, buckwheat, amaranth, quinoa, vanilla extract, sea salt, cinnamon, natural flavour, Tocopherols.
Contains Soy and almonds. May contain Peanuts, Tree nuts and sesame seeds.