Klean Athlete Klean Vitamin D 1000IU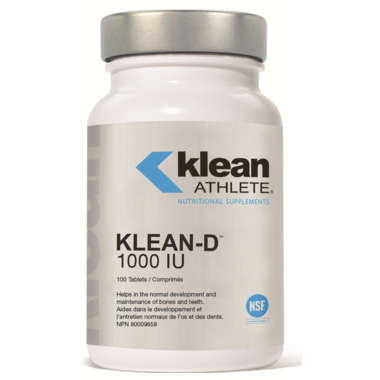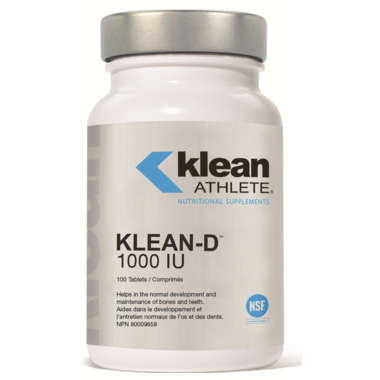 Klean Athlete Klean Vitamin D 1000IU
Klean-D by Klean Athlete contains 1,000 I.U. of natural vitamin D3 per tablet. Vitamin D supplementation helps support the development and maintenance of bones in athletes.

Vitamin D plays a key role in bone remodeling making it an important factor in the musculoskeletal system. When an athlete endures a stress fracture, higher bone turnover is required to heal and rebuild bone, requiring a higher vitamin D status. Clinical trials conducted on athletes with stress fractures indicate that supplementation with vitamin D can decrease healing time and prevent further fractures.

Suggested Usage: Adults: Take 1 tablet daily with food or as directed by your healthcare practitioner.

Ingredients:
Each tablet contains:
Vitamin D3 (Cholecalciferol) ..................................... 25 mcg (1000 IU)

Non-medicinal Ingredients: Cellulose, stearic acid, magnesium stearate, silica.