Kombat Deet Free 12hr Insect Repellent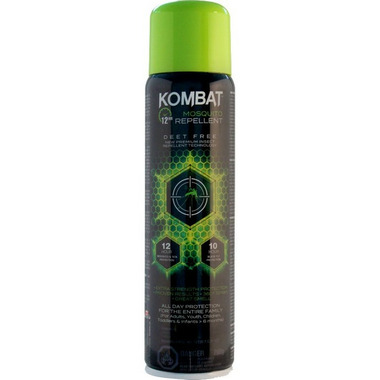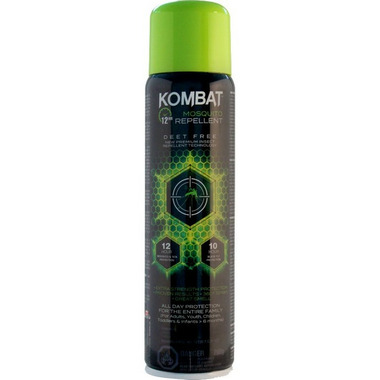 Kombat Deet Free 12hr Insect Repellent
Kombat Deet Free 12hr Insect Repellent provides 12 hours of effective protection against mosquitoes and ticks and 10 hours of protection from black flies. The can design features a revolutionary new spray technology that uses air pressure to spray in any direction, even upside down.
Features:
DEET Free formula

12 Hours of effective protection
Non greasy formula
Sprays in any direction even upside down
Made in Canada
Directions for Use:
Hold container 15 to 20cm from skin while spraying, keeping nozzle pointed away from face. Slightly moisten skin with a slow sweeping motion. Apply sparingly, not under clothing and only when necessary. Do not apply directly to face or to excessively sunburned skin. To Apply to Face: Spray hands and apply avoiding eyes and mouth. Apply sparingly around ears. Do not spray in enclosed spaces. Reapply if necessary after 12 hours for protection from mosquitoes and ticks and 10 hours for protection from black flies.
PMRA Number: 32130
Use only as directed on the label. Keep out of reach of children.