Kombat Maximum Defense Insect Repellent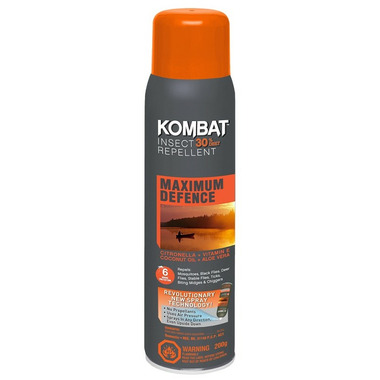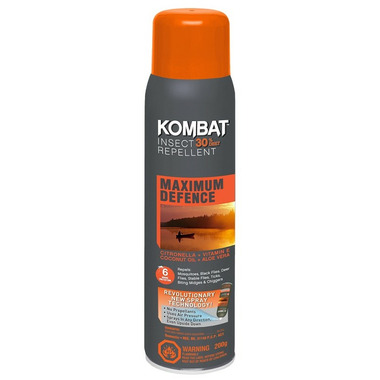 Kombat Maximum Defense Insect Repellent
Kombat Maximum Protection Insect Repellent provides 6 hours of effective protection against mosquitoes. It also repels black flies, biting midges, deer flies, stable flies, ticks and chiggers. The can design features a revolutionary new spray technology that uses air pressure to spray in any direction, even upside down.
Features:
Contains 30% DEET
6 Hours of effective protection
Strongest level of protection allowed in Canada
Non greasy formula
Sprays in any direction even upside down
Made in Canada
Directions for Use
: Apply sparingly not under clothing and only when necessary. Reapply after 6 hours if necessary. Spray clothing and exposed skin except face. To Apply to Face: Spray hands and apply, avoiding eyes and mouth. Do not spray in enclosed spaces.
DEET plus related active toluamides: 30.0%
PMRA Number: 31148
Use only as directed on the label. Keep out of reach of children.