Kushies Aqua Splash Bath Mat Bubbly Whale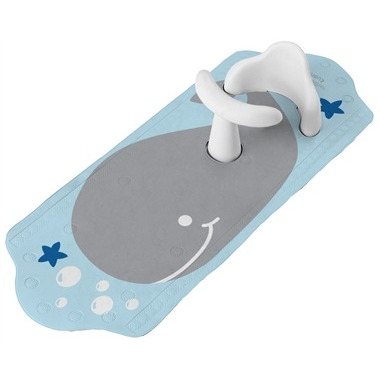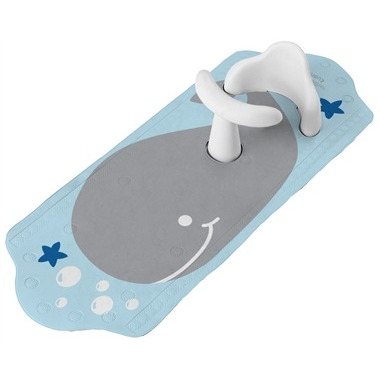 Kushies Aqua Splash Bath Mat Bubbly Whale
A unique bath support combined with an extra-long bath mat in two stylish designs to provide additional support at bath time. This great bath support is full of useful features. The t bar and shaped back support helps your baby sit up safely without slipping around and the long length of the bath mat allows a toddler to be bathed at the same time. A 'hot spot' feature on the mat gives a quick indication of when the water is too hot.

Features
:
Suitable for babies 6m+ who can sit up without assistance
Shaped back for support and comfort
T-bar for additional support
'Hot Spot' features indicates when water is too hot
Open side allow easy access for washing babies
The suction cups underneath the support and mat allow it to be firmly attached to the bath
Carry handle on reverse support

Sarah:
about a year ago
For the price I paid I honestly thought the plastic would be a bit firmer, I also think the child's age should be changed to 9 months plus because my almost seven month old who's well over 22 lbs dosnt fit the bath seat very well and even though he's able to hold himself up and such with no issues the seating just isn't ideal for his age. That being said I'll use this more when he's a bit older and honestly if you don't mind the outrageous price it's worth buying! The suction is fantastic and it sticks to our bathtub although I warn parents if your bath isn't smooth it won't stick!
Page
1