Kushies Aqua Splash Bath Mat Cool Penguin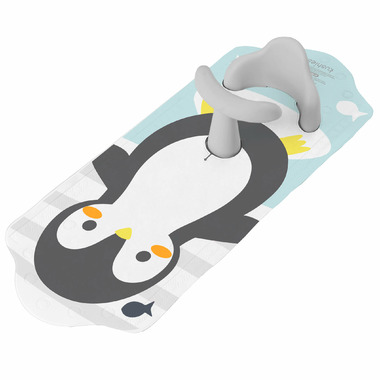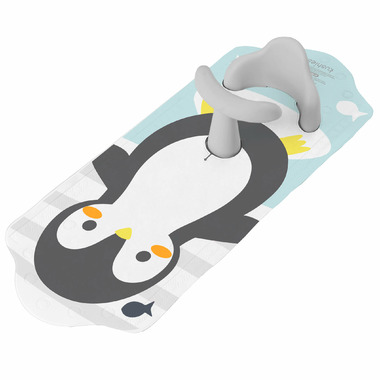 Kushies Aqua Splash Bath Mat Cool Penguin
A unique bath support combined with an extra-long bath mat in two stylish designs to provide additional support at bath time. This great bath support is full of useful features. The t bar and shaped back support helps your baby sit up safely without slipping around and the long length of the bath mat allows a toddler to be bathed at the same time.
A 'hot spot' feature on the mat gives a quick indication of when the water is too hot. This product is suitable for babies who can sit up without assistance.
Features:
Suitable for babies 6m+ who can sit up without assistance.
Shaped back for support and comfort
T-bar for additional support
'Hot Spot' feature indicates when water is too hot
Open sides allow easy access for washing babies
The suction cups underneath the support and mat allow it to be firmly attached to the bath
Carry handle on reverse of support
Easy to clean surface
Bath Mat Size: 15.5" x 35"
Fabric composition: 70% PVC foam , 20% PP, 10% PVC
Care Instructions:
Wipe clean mat

Safety warning:
Never Leave Baby Unattended.

Please note: Suction cups may not work with textured bath tubs. Please ensure that suction cups work with your bath tub