Kushies Aqua Splash Bath Mat Happy Mermaid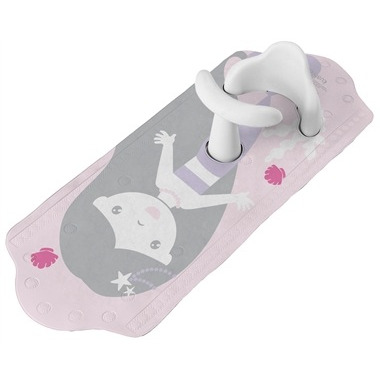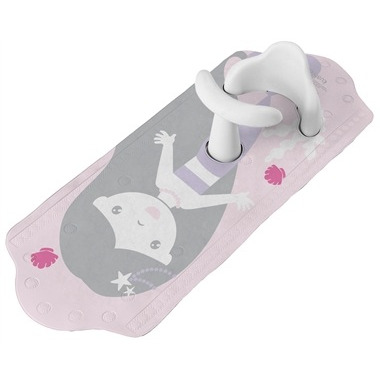 Kushies Aqua Splash Bath Mat Happy Mermaid
A unique bath support combined with an extra-long bath mat in two stylish designs to provide additional support at bath time. This great bath support is full of useful features. The t bar and shaped back support helps your baby sit up safely without slipping around and the long length of the bath mat allows a toddler to be bathed at the same time. A 'hot spot' feature on the mat gives a quick indication of when the water is too hot.

Features
:
Suitable for babies 6m+ who can sit up without assistance
Shaped back for support and comfort
T-bar for additional support
'Hot Spot' features indicates when water is too hot
Open side allow easy access for washing babies
The suction cups underneath the support and mat allow it to be firmly attached to the bath
Carry handle on reverse support

Arianne:
about a year ago
We had been trying to find something basically like a Bumbo for the bath for a while when I spotted this (and on sale too!). My daughter LOVES this! She gets the bit of support she needs for sitting, plus she can still reach a bit and move around for toys. I love that it snaps down to the bath (PS: has to be wet for this). PLUS it has the heat-sensitive shells. It's great, love it, very happy with this product.
Carla:
about a year ago
Love this bath mat! My 6 month old (who can sit up on her own- important*) loves to splash in the tub and this mat has helped her stay seated in place without me having to hold on to her. Perfect if you have a toddler too. I am able to give both my kids a bath at the same time and wash my toddler without worrying that my baby will slip and fall over. Just a note that if your tub has nonslip bumps, the suctions under the mat won't work so the mat will float. Works best on smooth bathtub surfaces.
Page
1