La Tourangelle Organic Extra Virgin Olive Spray Oil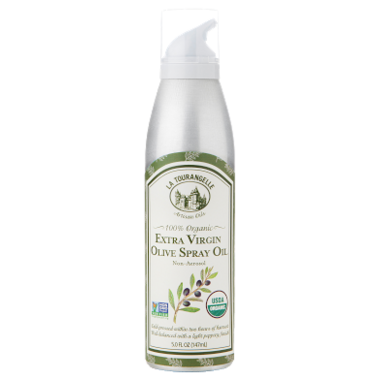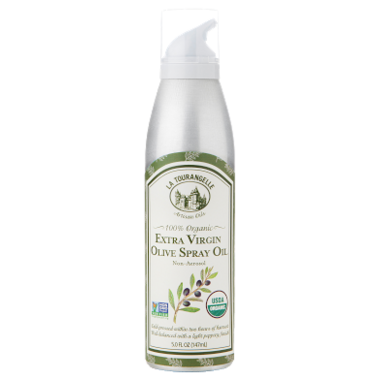 La Tourangelle Organic Extra Virgin Olive Spray Oil
100% Organic Extra Virgin Olive Spray Oil, BPA Free, Non GMO, cold extracted from organically grown Picual olives harvested exclusively in a single family-owned estate in Andalucía, Spain, well-balanced, intense and fruity extra virgin olive oil with hints of freshly cut grass, almond and fresh olive leaves with a light peppery finish.
With a rich yet delicate flavour, it is ideal for everyday use. Spray directly into your pan or baking dish as a non-stick spray or drizzle over finished dishes like pasta, salad, vegetables, meat and fish. Extra Virgin Olive Oil is also great for use on skin and hair, in moderation. Suitable for medium-high heat, with a smoke point of 375°F, Unopened: 24-month shelf life
opened: best used within 12 months.

Features:
Non GMO
BPA free
100% Organic Extra Virgin Olive Oil
Known as the "healthiest fat on earth"
Extra virgin olive oil is high in natural antioxidants
Contains Vitamin E and K and beneficial fatty acids
High in oleic acid and oleocanthal
Store in a cool, dry place. Do not refrigerate.