La Tourangelle Toasted Pumpkin Seed Oil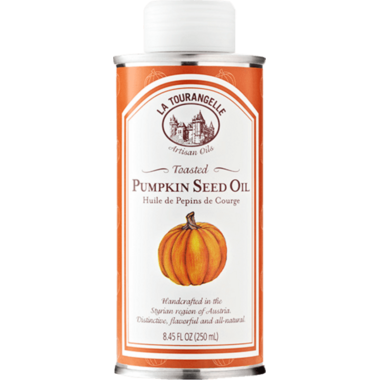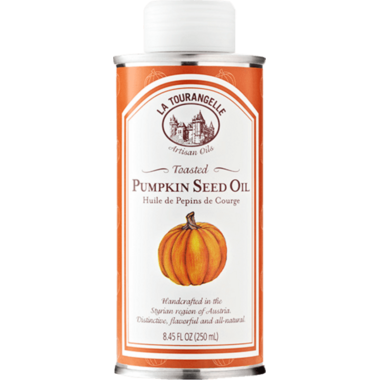 La Tourangelle Toasted Pumpkin Seed Oil
La Tourangelle handcrafts this Toasted Pumpkin Seed Oil strictly following traditional methods from Styrian region in Austria because they believe that artisan care is still the best ways to retain all the flavours, nutrients and health benefits that nature provides. Slowly roasted to perfection, expeller-pressed and lightly filtered, this oil adds a rich nutty taste to cold application as salad dressing, drizzle in pasta, spreads. La Tourangelle Toasted Pumpkin Seed makes the ordinary meal extra-ordinary.

Health Benefits: Pumpkin seed oil contains zinc, vitamins A & E, magnesium. Supports the urinary and reproductive systems, especially the male prostate.

Heat: Low heat

Taste: Extra-Bold

Ingredients: 100% PURE PUMPKIN SEED OIL. MAY CONTAIN:
TRACE AMOUNTS OF TREE NUTS, SESAME SEEDS, AND PEANUTS.