Laird Superfood Cacao Creamer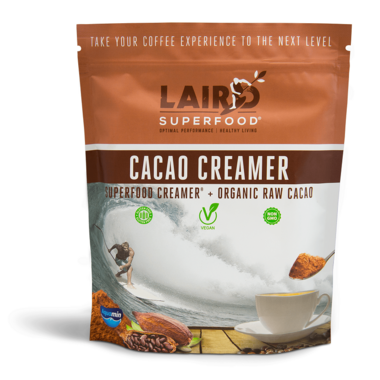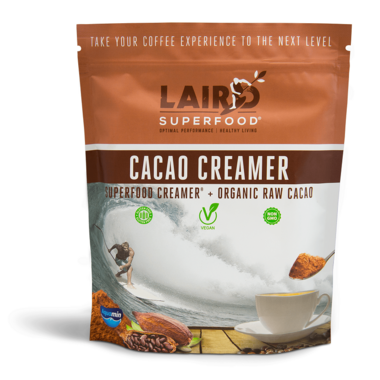 Laird Superfood Cacao Creamer
The Laird Superfood Creamer Infused with Organic Raw and cold pressed Cacao is a dairy-free, vegan and gluten-free coffee and beverage enhancer.

When it comes to nutritional value, there's a huge difference between raw cacao and processed cocoa. Processing involves heat, and heat depletes nutrients, so they use only raw, organic, cold-pressed cacao in our Superfood Creamer.

Raw Cacao has 3900% more antioxidants than blueberries, and 516% more than Acai berries.

Directions: Add 2 teaspoons to your hot coffee, smoothie, tea, or cocoa. Due to no additives this product may clump. Simply massage bag to break up contents before use.
Ingredients: Coconut milk powder, Organic coconut sugar, Organic Raw cold-pressed cacao, Aquamin (Calcified Marine Algae), Organic extra virgin coconut oil, and Organic red* palm oil.
Allergies: Contains: Tree Nuts (Coconut)