Lakota Triple Action Back Pain Formula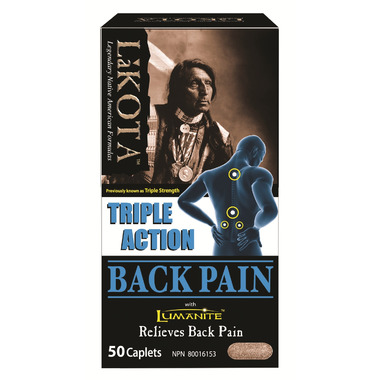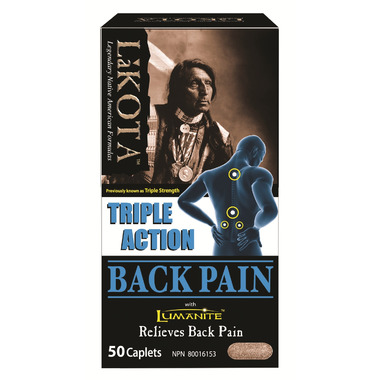 Lakota Triple Action Back Pain Formula

Chronic back pain can be can be debilitating and chemical pain relievers were the only option –- until now. Now there is a new solution to your back pain: Lakota Triple Strength Back Pain, taken daily to relieve chronic and acute back pain. Ingredients in Lakota Triple Strength Back have been proven to safely relieve lower back pain as well as COX 2 Inhibitors. Formulated for daily use, Lakota Triple Strength Back pain not only provides effective pain relief, but it also helps to maintain a strong, pain-free back without harmful drugs. This formula is natural source, and Methocarbamol free.
Lakota Triple Action Back Pain Formula eases back pain with three therapeutic actions:
Relieves pain

-

the most effective natural source pain relief extracts available for chronic back pain.

Relaxes muscles- relaxes muscle spasms and eases tension without Methocarbamol.

Rebuilds

-

Lumanite is a medicinal mineral that aids in the growth of healthy connective tissue and may reduce inflammation.