by Virage Sante
12 Tea Pouches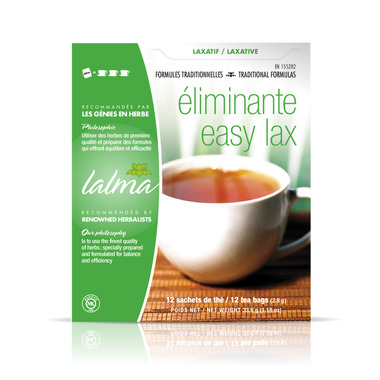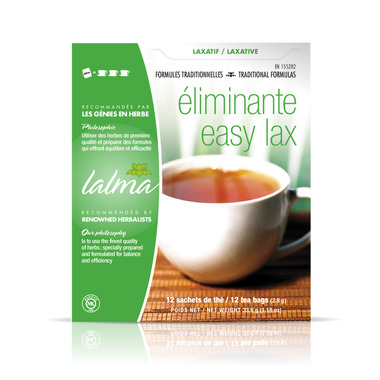 Lalma Easy Lax Tea
by Virage Sante
12 Tea Pouches
Lalma's Easy Lax Tea is ideal for individual with irregular bowel movements and all the unpleasant consequences of this. Contains Malva mucilage which facilitates bowel movements, plus licorice and cat's claw which have a laxative effect and clean the intestinal tract.
Ingredients (per tea bag): Whorled mallow, cat's-claw, licorice, organic lemon flavor.
Directions: Seep a 2.8 g tea pouch in 3 cups (750 ml) of boiled water for 1-5 minutes. Drink 1-3 cups a day. 1 tea pouch = 3 cups of tea.
Warnings and Risk Information: This beverage is not a medication. Certain plants may not be appropriate for children, pregnant women or people using a lot of medication or for people with intestinal problems. Consult your health practitioner before using.