Land Art
Land Art Chlorophyll Mint Liquid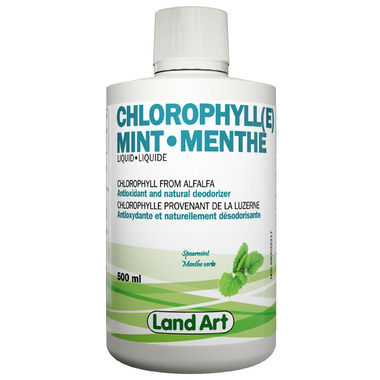 Land Art
Land Art Chlorophyll Mint Liquid
Mint Flavour
500 mL
Land Art Chlorophyll Mint Liquid
is rated out of
5
by
14
.
---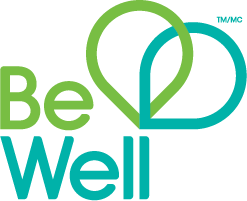 Spend $40 on Vitamins & Supplements & get 10,000 Be Well Points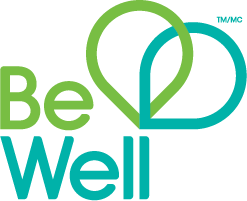 Spend $40 on Vitamins & Supplements & get 10,000 Be Well Points
Description
Land Art's chlorophyll is extracted from alfalfa and has numerous properties, including the purification of the blood by oxygenating red blood cells and helping the system to release toxins. This product also helps to alkalinize and deodorize the body.
Diluted in a glass of water, chlorophyll apple is the healthiest purifying drink. You can also take it plain in higher concentration.
Directions:
1 tablespoon (15 mL), two times daily, in a glass of water.
Medicinal Ingredients (per 15 mL):
Chlorophyll (copper chlorophyllin) ... 54 mg
Non-Medicinal Ingredients:
Purified water, vegetable glycerin, spearmint natural flavour. Contains no preserving agent, dairy, wheat, gluten, yeast or corn.
Highlights

Shipping & Returns
Rated

5

out of

5
by
Keith
from
This stuff is awesome! I am noticing it in my hair and fingernails are getting a smooth shiny look to them, just after 13 days. I got the peppermint flavour and I find it actually quite enjoyable.
Date published: 2012-04-26
Rated

4

out of

5
by
Kris
from
Refreshing
I have bought this a few times now, I love the mint flavour. I put a tbsp in a glass of water in the morning on an empty stomach. While I have noticed a number of positive changes since starting to take it I am not sure I can attribute it completely to the Chlorophyll, I take a few other supplements from Well and have also been improving my diet. I will certainly keep buying this though just for the way it makes me feel taking it in the morning (I feel like I am detoxing and it is a nice way to start the day).
Date published: 2020-09-08
Rated

5

out of

5
by
Fabiola
from
I love the taste because it's not overly minty- very refreshing. Haven't seen that many benefits but it's still early.
Date published: 2017-05-10
Rated

5

out of

5
by
Rozy
from
Chlorophyll is great for you and I really love this mint flavour. I keep a bottle in the fridge at my office and it really encourages me to keep hydrated and drink more water instead of coffee. It's also really refreshing and cooling in the summer!
Date published: 2012-02-02
Rated

5

out of

5
by
Shayla
from
Pleasantly surprised with this purchase, it's really easy to drink therefore I actually will take it daily!
Date published: 2019-11-09
Rated

4

out of

5
by
Christie
from
Tastes fine and is helping with hair/nail strength, fingers crossed it does wonders for my skin as well.
Date published: 2016-05-11
Rated

4

out of

5
by
JM
from
I have just started taking this chrolophyll. I enjoy the mint taste--it's very refreshing--and plan to try the apple flavour. It keeps well, and the bottle is the right size. I would definitely buy it again.
Date published: 2012-03-28
Rated

5

out of

5
by
Beans
from
Refreshing taste
Started taking this each morning as part of my nutrition plan. I was warned about the awful taste of Chlorophyll so thought I would try this with the mint. After the first couple of days of getting through the initial taste, I find it very refreshing now. I couldn't imagine drinking it without the mint taste!
Date published: 2021-10-08