Land Art Collag-N Extra Liquid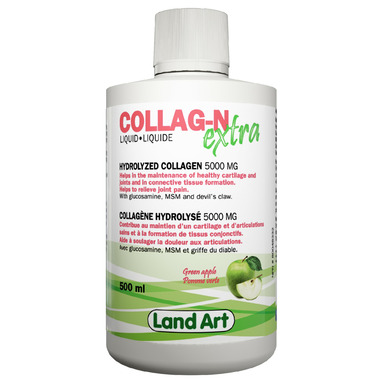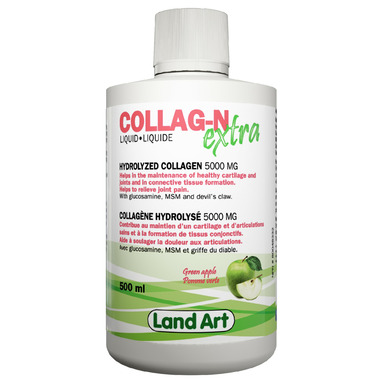 Land Art Collag-N Extra Liquid
Land Art Collag-N Extra Liquid provides an advanced formula to relieve your joints and helps to quickly reduce inflammation and pain. Land Art Collag-N Extra Liquid is supplemented with vitamin C to increase its biosynthesis Glucosamine, MSM and Devil's Claw.
Collagen is a protein known as "structural", which is to say that they make up the organism by giving it structure. It is a sort of "glue" for tissue. It is also the most abundant protein in the body. In traditional Chinese medicine, consuming animal cartilage has been recommended for thousands of years to treat articular issues.
Benefits:
Helps in the development and maintenance of bones and cartilage.
Helps in the formation of conjunctive tissue. Relieves pain from osteoarthritis and rheumatoid arthritis.
Reduces morning stiffness.
Increases range of movement.
Reduces the pain associated with the use of the affected articulations.
Reduction of swelling and sensitivity.
Improves gripping ability.
Increases the density and the lubricating effect of synovial liquid.

Contains no dairy, wheat, gluten, yeast or corn.
Directions:
1 table spoon, 2 times per day