Lascal Maxi + Buggyboard Black with Red Saddle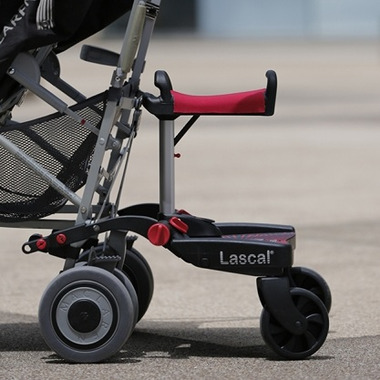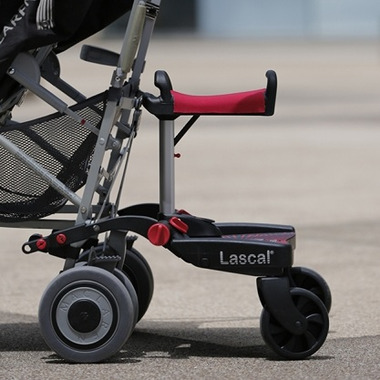 Lascal Maxi + Buggyboard Black with Red Saddle
Get the Maxi + Buggy board with the Saddle!
Maxi + Buggyboard
A stand-on platform that attaches to your pushchair or pram, allowing an older brother or sister to ride along when he/she is too tired to walk. BuggyBoard provides security for your child in crowds and high traffic areas. When your child is too tired to walk, or when you are in a hurry, the BuggyBoard makes it easy for both of you. The BuggyBoard™ has a universal fit making it suitable for almost all buggies and prams.
Features:
Fits all type of buggy
Safe to stand on
Big wheels plus a wide platform, plenty of room for mom's feet
Push button operation for an easy connect/disconnect
Comfortable
Side reflectors for night-time visibility
Quickly hooks up out of the way whne not in use
The Maxi boasts an extra-large anti-slip platform higher ground clearance and even more comfort
Saddle

The BuggyBoard Saddle™ is an exclusive accessory for the BuggyBoard Maxi, which transforms the ride-on board in to a seat for young children.

It has been carefully designed to securely and safely clamp on and off the board, which makes fitting easy. No special tools are needed to fit the Saddle™.

At any time, if your toddler prefers to stand rather than sit, the Saddle™ simply folds down and out of the way, without needing to be removed.