Lassig Swim Diaper Bumble Bee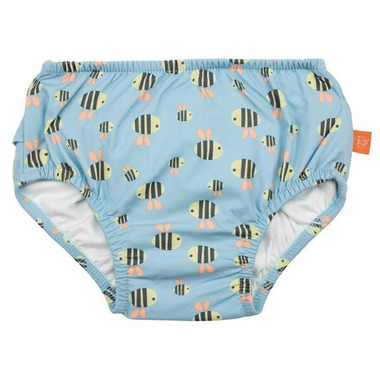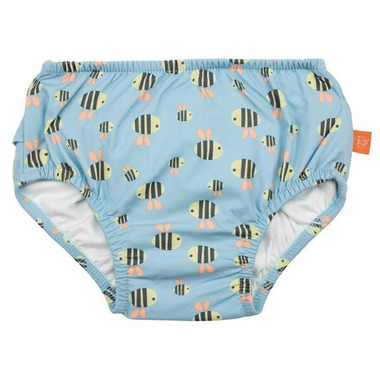 Lassig Swim Diaper Bumble Bee
Going for a swim with LÄSSIG. The new Splash & Fun Swimwear Collection has been developed with a passion for detail and geared to the specific needs of babies and toddlers. Not only do the high-quality materials guarantee exceptional wearing comfort. The seamless workmanship as well as the ideal fit also provide for ease and comfort. The swimwear is furthermore equipped with a UV protection of 50+ in order to protect sensitive skin in addition to the compulsory sun lotion.
The incorporated swim diapers (patent pending) are characterized by a novel damp-absorbent lining and padding system. This traps moisture in the inner lining and transports it directly and extensively to the outside so that the child's skin stays as dry as possible.
Features:
UPF 50+
Absorbent seamless inner lining
Moisture control: one-directional wicking lining
Waterproof diaper
Decorative ruffles (on backside)
Size: S (6 mo; 10-18 lbs), M (12 mo; 18-22 lbs), L (18 mo;22-25 lbs), XL (24 mo; 25-30 lbs), XXL (3 yr; 30-38 lbs)
Lauren:
about a year ago
I bought the size 18 months for my skinny almost 2 year old based on the weight range but it was a bit too tight. The size 24 months was a good size, so I'd say go a size bigger than you think! They are cute, if a little plasticky feeling compared to other swim diapers I've used. I like the slip on style that is similar to swimming trunks - snaps I find a bit of a pain to adjust each time on a wriggly toddler. I would buy again though.
Page
1