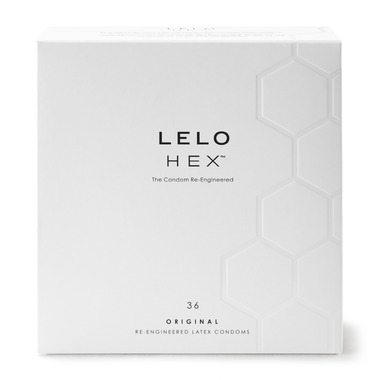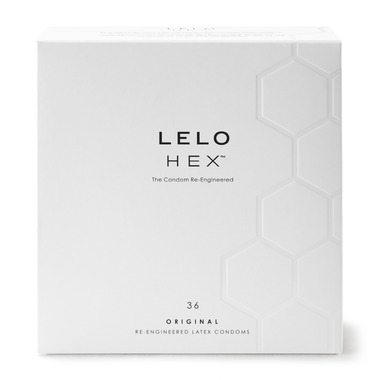 - We're sorry, this product is no longer available!
- Shop for other products in: Condoms

The Re-engineered Condoms with Unique Hexagonal Structures.
LELO HEX delivers strength, thinness and sensation through structure, described by experts as ّthe first major condom innovation in 70 years. Boasting a structurally different design that integrates a hexagonal web through the latex, the 350 ultra-thin HEX panels make it look and perform differently to any other condom today. The innovation is based on the discovery that to revolutionize the condom, it wasnҒt the material of latex that needed to change, but the structure itself. When enjoying with LELO HEX users report that not only do the hexagons tessellate and mold to the unique shape of the wearer, the design can also be seen to channel unwanted stress through the structure itself, providing pleasure, safety and comfort.
Meet The First Major Condom Innovation in 70 Years:
Strength & Thinness Combined - the strength of the thickest condom combined with the pleasure of the thinnest - as ultra-thin panels are contained with hexagonal web
Pleasure & Safety through Innovation - the honeycomb structure molds comfortably to the uniqueness of the wearer.
It's also the world's first condom to have a web raised on the inside, to minimize chances of slippage, just as a wet weather tire grips the road
Respect & Luxury Guaranteed - beautifully designed packaging and neutralized-latex scent for a superior experience of condoms as a whole
Unique Engineering & Design Principles - inspired and influenced by physical and geometric laws, described as the first innovation in condoms for 70 years