Lily Of The Desert Aloe Vera Gel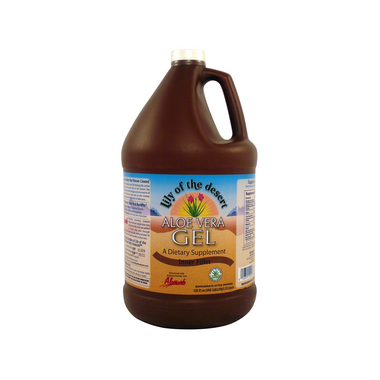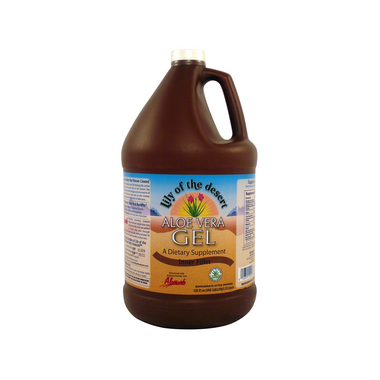 Lily Of The Desert Aloe Vera Gel
Drink to your health! Our aloe vera gels contain the same 200 biologically-active components as our juices, but have a thicker consistency than the juice. Some consumers find this thicker consistency to have a "soothing" effect. The juices and gels have the same beneficial polysaccharides, essential amino acids, vitamins, minerals and enzymes. Just pick a consistency that you like best!
Features:
Support healthy digestion




Support a healthy immune system




Reduce harmful toxins




Increase absorption of nutrients




Enhance antioxidant support




Balance stomach acidity naturally




Soothe occasional muscle and joint discomfort



Directions:
Drink 2 to 8 ounces per day as a refreshing beverage.

Does Not Contain:
Additional sugar, starch, or water.
Consumer Notice:
This product is a natural product; therefore the colour may change slightly due to seasonal variations without effecting purity, efficacy, or quality.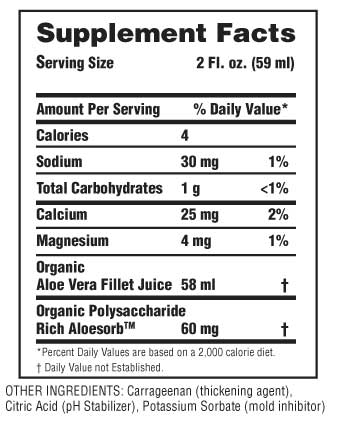 Cordelia:
a few months ago
I started drinking and using this product February of this year. What a difference I have seen with my hair, skin and the way I feel overall. This product really works for me. My body really responses to it well. I do not mix the Aloe Vera with anything else because I love the taste, so much so I look forward to drinking it every morning. I also us this product as a moisturize my face, lips and hands. I will be using this product for a very long time because this is the only product that has really worked for me. Love it! :))
trifle:
more than a year ago
I think this is a wonderful product. I take it with cranberry juice which hides the flavour really well. There isn't too much flavour from the aloe itself and the smell reminds me of lotions with aloe vera in it....which is why I like it with the cranberry juice. I have found it has made a real difference to my heartburn.
Page
1