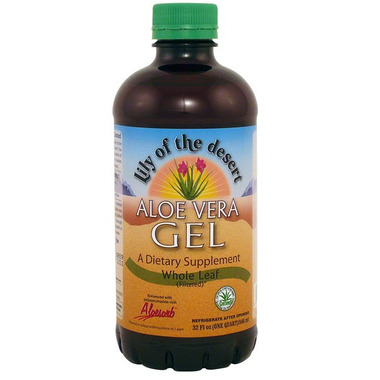 33 oz
Lily of the Desert Whole Leaf Aloe Vera Gel
is rated out of
5
by
24
.
---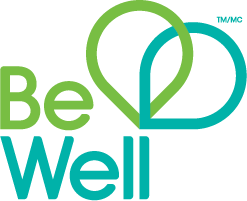 Spend $20 on Aromatherapy, Diffusers & Essential Oils & get 2000 Be Well Points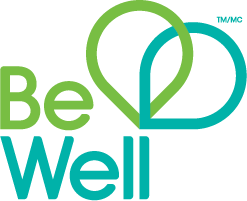 Spend $20 on Aromatherapy, Diffusers & Essential Oils & get 2000 Be Well Points
Description
Lily of the Desert Whole Leaf Aloe Vera Gel enhanced with Aloesorb™ has been clinically demonstrated to improve the efficacy and vast health benefits of aloe vera including: increased absorption/bioavailability of vitamins and nutrients, increased immune support, enhanced antioxidant support, and reduction of nitrate levels. Other benefits consumers enjoy in Lily of the Desert aloe vera products include: support of a healthy digestive system, help in restoring and promoting regularity, and help promoting normal muscle and joint functions.
Directions: Drink 2 to 8 ounces per day as a refreshing beverage.
Does Not Contain: Additional sugar, starch, or water.
Consumer Notice: This product is a natural product; therefore the colour may change slightly due to seasonal variations without effecting purity, efficacy, or quality.
Ingredients: Organic Aloe Vera Fillet Juice, Organic Polysaccharide Rich Alosorb. Carrageenan (thickening agent) Citric Acid (ph Stabilizer), Potassium Sorbate (mold inhibitor)

Other ingredients: Carrageenan, Citric Acid, Potassium Sorbate

Highlights

Shipping & Returns
Rated

5

out of

5
by
Jas
from
I was thrilled to see WELL adding lily of the desert. This is my second bottle. The first one was big huge bottle (they do have expiration) so be mindful of that and that is why i went for smaller packaging. This gel is good and healthy. It is tasteless and can be mixed with water or in smoothies. I use 1 -2 tsp to my smoothes. Make sure to drink lots of water. I have applied this on my face as well.
Date published: 2016-11-30
Rated

5

out of

5
by
Kayla
from
I love the fact that this is real aloe vera gel. The other ingredients are acceptable, as they are edible. It is almost impossible to find products like this these days. Purchased to make padsicles...quality is excellent. Very happy.
Date published: 2017-08-30
Rated

5

out of

5
by
Bonnie
from
Recommended by our Naturopath for stomach disorders and other complaints, it has proven to be very effective. We were delighted to discover it was available through Well.ca and delivered for the most cost effective price. Thank you.
Date published: 2015-11-25
Rated

5

out of

5
by
Libby
from
I have been purchasing another brand of 1000% Aloe Vera and this product line is now my favourite. It has a better consistency and for mixing in skin treatments it blends much better. This is now my 'go-to' favourite gel.
Date published: 2012-03-27
Rated

4

out of

5
by
Karami
from
Man, this stuff tastes bad and feels slimy. But it seems to work. My hair, skin and finger nails glow! And my digestion is improved. Aloe vera gel is a great addition to my arsenal of feel good/look good strategy.
Date published: 2012-12-05
Rated

5

out of

5
by
rayo
from
I love this product... I use it as a toner on my face and neck..... I also use it as an after shave.... Great product..very soothing and it works to dry out my pimples....I will be ordering again
Date published: 2017-04-05
Rated

4

out of

5
by
Rachel
from
Notice it leaves my cheeks somewhat red (its winter, so I didn't have a sunburn), after I had started using it as a moisturizer. Would recommend trying smaller bottles for first-time users to see if the product works for them before buying the larger size, but I do like that the product is very natural and will use it for ingestion instead.
Date published: 2013-12-25
Rated

5

out of

5
by
Lillea
from
I use it topically, to soothe inflammation after laser hair removal, and also to mix with a bit of water and uncoated aspirin to make aspirin masks for acne treatment. It definitely seems to calm and soften my skin.
Date published: 2017-04-07