Lily's Sweets Dark Chocolate Bar Coconut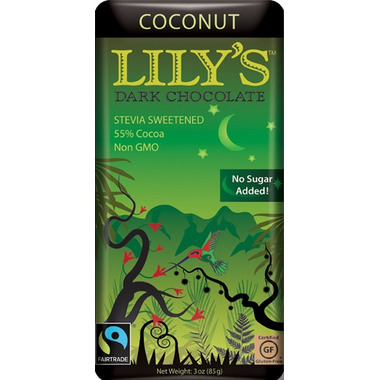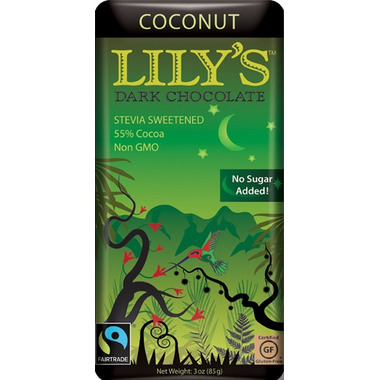 Lily's Sweets Dark Chocolate Bar Coconut
Coconut and cocoa are the natural flavours that make tropical paradises worthy of the name. Lily's has created the perfect balance of organic coconut and 55% Fairtrade dark chocolate. And because it's sweetened with stevia, it's as good for you as it is just plain good. It's a taste of the exotic you can savor every day.

Ingredients:
Unsweetened chocolate, inulin, dextrin, erythritol, cocoa butter, organic coconut milk, milk fat, organic soy lecithin, stevia extract, vanilla, natural flavours.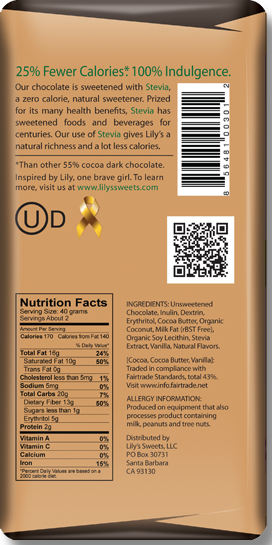 Kate:
a few months ago
I am amazed how good this chocolate bar is; I've been trying all kinds of healthier chocolate bar options and this is by far the creamiest, tastiest and most satisfying I've had in a long time. Only wish the cocoa content was higher (~70%+) but as an occasional treat to look forward to, this is going to become my go-to chocolate bar.
Page
1