Lindt Excellence Crunchy Caramel Milk Chocolate Bar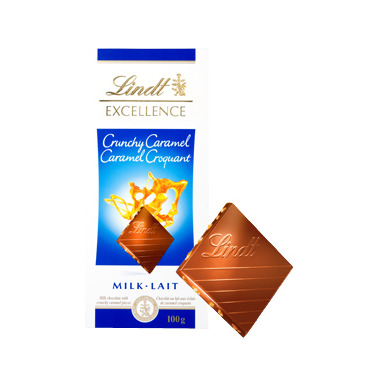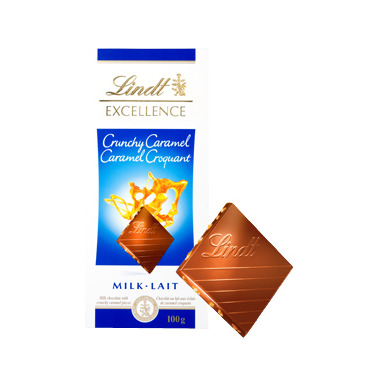 Lindt Excellence Crunchy Caramel Milk Chocolate Bar
The Lindt Excellence Crunchy Caramel Milk Chocolate Bar is luxuriously smooth milk chocolate wonderfully balanced with delicate pieces of crunchy caramel. The crunchy caramel adds bursts of burnt, salty, sweet flavours that create an amazing overall synergy when combined with the smooth milk chocolate.
Ingredients:
Cacao solids (30% min), milk solids (20% min), sugar, cocoa butter, caramel pieces (sugar, milk ingredients, lactose, canola lecithin), milk ingredients, cocoa mass, lactose, soya lecithin, barley malt extract, and artificial flavour.
This item may contain traces of peanuts, hazelnuts and almonds.