L'Oreal Paris Hair Expertise Extraordinary Clay Shampoo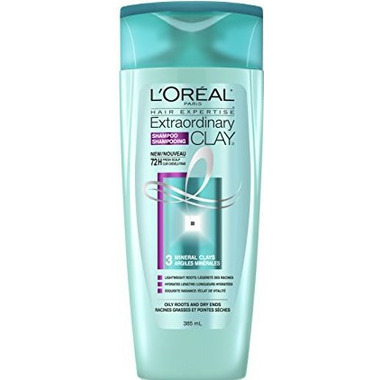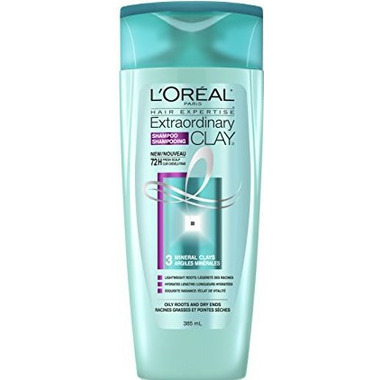 L'Oreal Paris Hair Expertise Extraordinary Clay Shampoo
Do you find your hair gets greasy too quickly? Is a ponytail your only option a few days after washing?
Having combination hair can be frustrating. When roots are oily, we tend to shampoo more frequently. However, washing too often can strip ends of their moisture, and generate excess oil production on the scalp, leading to limp and lifeless hair. However, with re-balancing haircare like Extraordinary Clay, you can break the cycle of over-washing combination or oily hair.
L'Oreal Paris Hair Expertise Extraordinary Clay Shampoo is made with a blend of 3 mineral clays that purifies at the scalp and moisturizes at the ends for beautiful hair that stays clean and fresh for 72 hours. Silicone-free, this shampoo rinses clean, leaving no residue

Features:
Silicone-free formula rinses clean and leaves no residue
Hair is revitalized for healthy shine, softness and bounce
Made with 3 mineral clays (Kaolinite, Montmorillonite, Argilane) that absorb impurities and pulls moisture into hair shaft for soft, flowing lengths and ends
Removes build-up at the scalp for hair that stays clean and beautiful for 72 hours

Karen:
about a year ago
This shampoo lathers a lot - a little goes a long way! I like to shampoo every other day and I feel like this shampoo helps to keep my oily roots under control while still moisturizing my ends. It makes my hair feel REALLY soft. The smell is pleasant. I will definitely purchase this again.
Page
1