L'Oreal Purifying & Mattifying Pure Clay Cleanser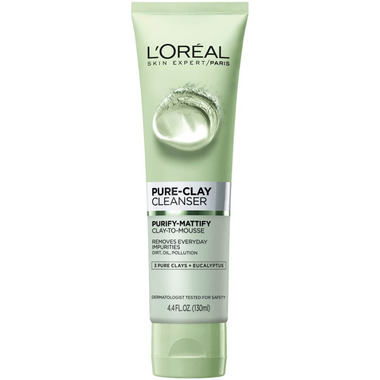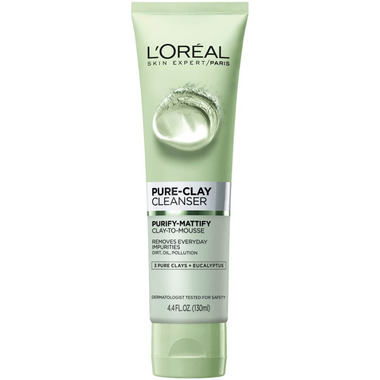 L'Oreal Purifying & Mattifying Pure Clay Cleanser
L'Oreal's 1st range of clay-to-mousse daily cleansers that leave skin feeling clean and fresh. This cleanser is enriched with Kaolin + Montmorillonite + Moroccan clays and Eucalyptus extract. Pure-Clay Cleanser Purifying & Mattifying leaves skin looking purified, refreshed, and shine-free, without over drying.
Benefits
3 Mineral clays and eucalyptus to reduce excess sebum and draw out build-up of dirt and oil. Skin looks less shiny and excess oil is reduced.
Skin looks instantly purified with a matte finish.

To use:
Cleanse Everyday +
Mask
Twice a Week