L'Oreal Revitalift Volume Filler Daily Volumizing Concentrated Serum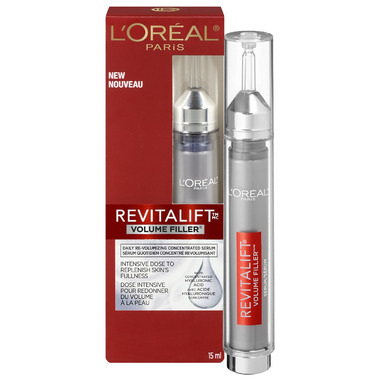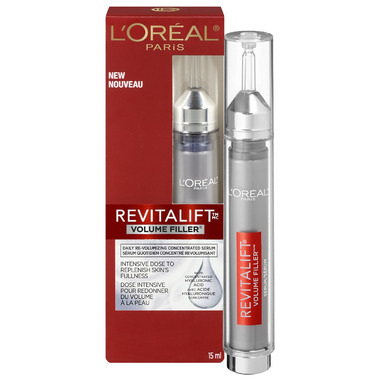 L'Oreal Revitalift Volume Filler Daily Volumizing Concentrated Serum

Dermatologists' latest approach to anti-aging is not about chasing after lines and wrinkles, but also about replenishing skin volume.
Inspired by research on skin volume biology, L'Oreal Revitalift Volume Filler moisturizer hydrates skin to visibly re-volumize and replenish for natural youthful-looking fullness.
The state-of-the-art airless dropper design delivers a precisely measured quantity with every pump and provides optimal protection of the formula.
Infused with a high concentration of purified Hyaluronic Acid, each drop of Revitalift Volume Filler Concentrated Serum immediately boosts skin's moisture retention, improving skin's firmness, fullness, and smoothness day after day. Skin regains its resilience, reducing the look of fine lines.
How to Use: Every morning and evening, dispense a few drops on fingertips and gently massage over the entire face, concentrating on areas as needed until thoroughly absorbed. Follow with Daily Volumizing Moisturizer.