L'Oreal Exfoliating & Pore Refining Pure Clay Mask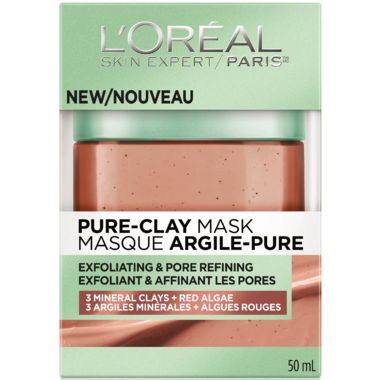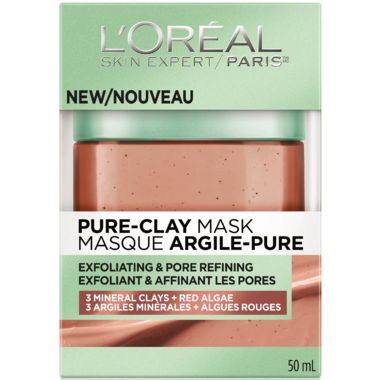 L'Oreal Exfoliating & Pore Refining Pure Clay Mask
Day after day, dead cells accumulate leaving skin feeling rough, while dirt and oil build up causing enlarged pores. This Pure-Clay Mask addresses your concerns to reveal a pore-minimized and smoother skin.
Benefits
:
3 Mineral clays and red algae to unclog pores and exfoliate away dead skin cells
Skin texture is immediately refined and smoother
Pores are visibly minimized
Dead skin cells, dirt and oil feel removed from skin
After multiple uses, skin feels as though it can breathe better, and looks visibly healthier
To use:
Cleanse
Everyday + Mask Twice a Week
Christine:
about a year ago
I loved this mask! I've been using charcoal face masks lately and find they do nothing. I thought I would try this one because my skin was dull and dry. This mask doesn't tighten uncomfortably while drying. It rinsed off easily and left my skin noticeably smoother. My skin is super sensitive, but this mask was gentle. I found the scent pleasant. I will definitely purchase this product again!
Page
1